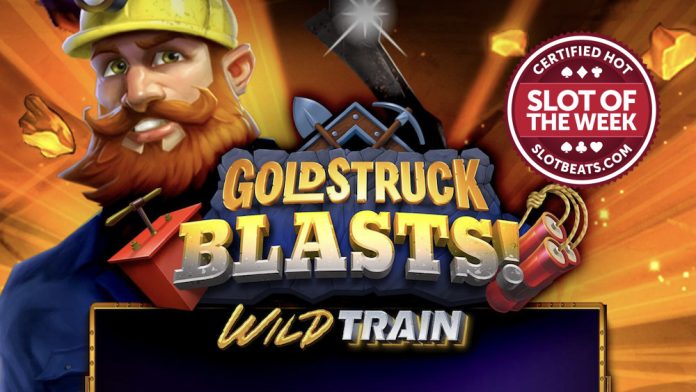 SlotBeats has taken a trip down the mines as High 5 Games' pickaxe-swinging slot Goldstruck Blasts! tasked players with digging for gold to claim our latest Slot of the Week award.
Goldstruck Blasts uses a 6×6 reel set-up with 20-paylines and sees the return of the supplier's Wild Train mechanic, offering a maximum jackpot prize of x5,000 the player's bet. The game showcases several bonus features including free spins, progressive multipliers and wild train respins while using an RTP of 96 per cent.
Lauren Gazneli, Senior Director of Client Partner at High 5 Games, commented: "For the past four years, the wild train feature has been developed and refined across many High 5 Games casino titles, including our latest new release, Goldstruck Blasts.
"This feature adds huge value and excitement to the gaming experience by not only creating winning opportunities with wild symbols but also the chance to land free spins and the x5,000 jackpot.
"We're thrilled to introduce players to Goldstruck Blasts, which launches with our partners this week. It's our best Wild Train game yet!"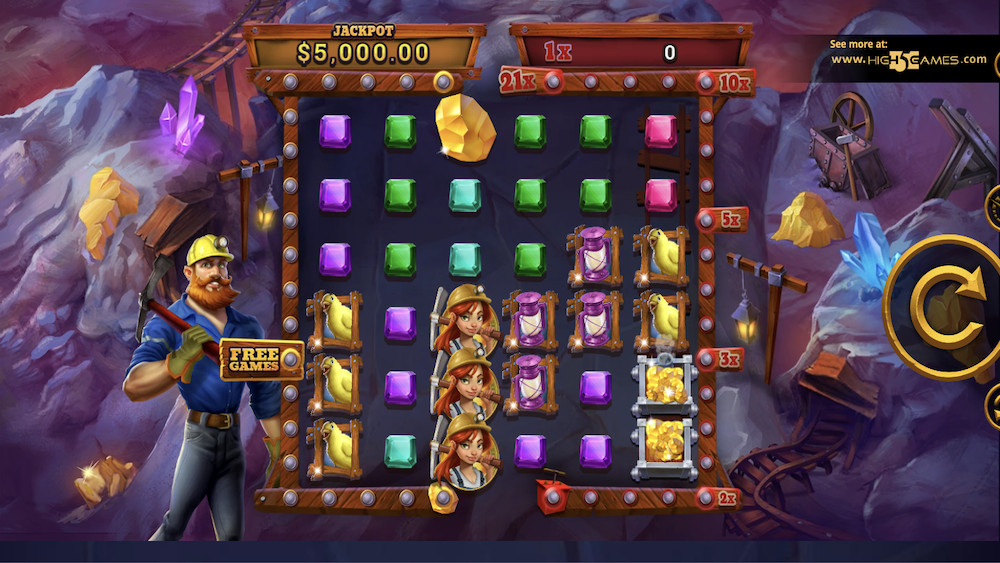 Golden nugget wilds can appear, bringing many of the game's bonus features with them. As wilds, these golden nuggets will substitute for all symbols other than the drill and gold-filled minecart wild symbols. 
When these drill and minecart symbols appear on the reels on the same spin as a golden nugget wild, the drill will travel around the reels, followed by the minecart symbols as a wild train, to pick up any golden nuggets on the board. This will trigger a free respin each time it collects all available nuggets.
The drill symbols will also travel towards each plunger scatter symbol that appears on the same spin. These plungers appear with monetary values ranging from x0.25 to x20 the player's bet, which is applied to the player's winning payout when collected by the drill and minecart symbols
Each time a golden nugget wild is collected by the drill, an extra minecart symbol will be added to the end of the wild train. The wild train will contribute to any potential paylines in between each free respin as it substitutes for all paytable symbols.
Moreover, if players manage to collect nine or more golden nuggets from the same wild train feature, the free spins bonus game mode will be activated with five free spins awarded.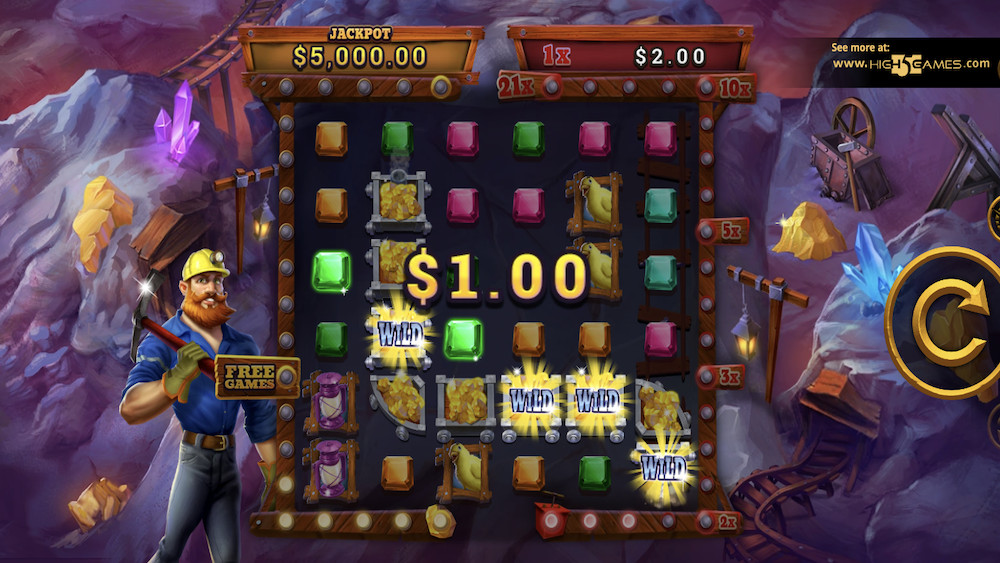 Furthermore, the game's jackpot prize of x5,000 will be awarded to the player if they manage to collect over 21 golden nugget symbols using the same wild train and free spins feature. 
If readers would like to try out Goldstruck Blasts! for themselves, they can click here to be taken to High 5 Games' official website.