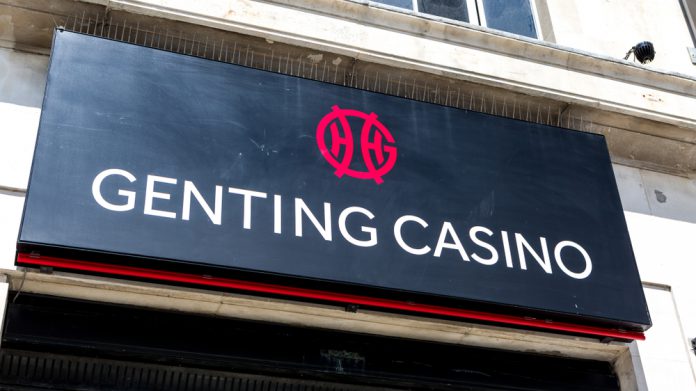 Genting UK has strengthened its links with casino industry charity CHIPS via a "substantial donation" that will buy life-changing, specialised powered wheelchairs for 20 young people with disabilities.
The charity utilises funds to provide mobility and independence for young people throughout the UK who are unable to obtain a powered wheelchair from the NHS and Wheelchair Services, and whose parents cannot afford to fund the chairs themselves.
Each, said the charity, is constructed for the needs of the individual child, making them more comfortable than ordinary wheelchairs, and in many cases, permits independent movement for the first time.
Founded on behalf of the UK gaming industry in 2001, CHIPS has helped more than 500 children to receive a wheelchair, transforming their lives.
Linda Lindsay, co-founder of CHIPS, said: "I never cease to be amazed and humbled by the generosity and compassion shown by our industry. The fantastic donation from Genting Casinos will transform the lives not just of the recipients but also the lives of their families. 
"I have attended almost all of the 550 wheelchair presentations that CHIPS has been able to make, thanks to the generosity of the gaming industry, and I can vouch for the life-changing impact each and every wheelchair has made – and it's all down to this industry and amazing supporters such as Genting".
Lindsay received the donation from Paul Willcock, President and Chief Operating Officer of Genting UK, at the latest meeting of the charity's trustees. 
Genting UK has been a long-time supporter of the charity, and has previously raised money by taking part in a variety of sponsored events.
"This charity holds a special place in my heart. It's been incredible to watch the UK gaming industry come together over the years to raise these vital funds that enable us to support so many young people," Willcock commented.
"The powered wheelchairs really are a life-changing piece of equipment and provide disabled children with independence and mobility.
"It is my honour to be able to make a further donation from Genting UK to continue to support the amazing work CHIPS does and change the lives of yet more very deserving children."