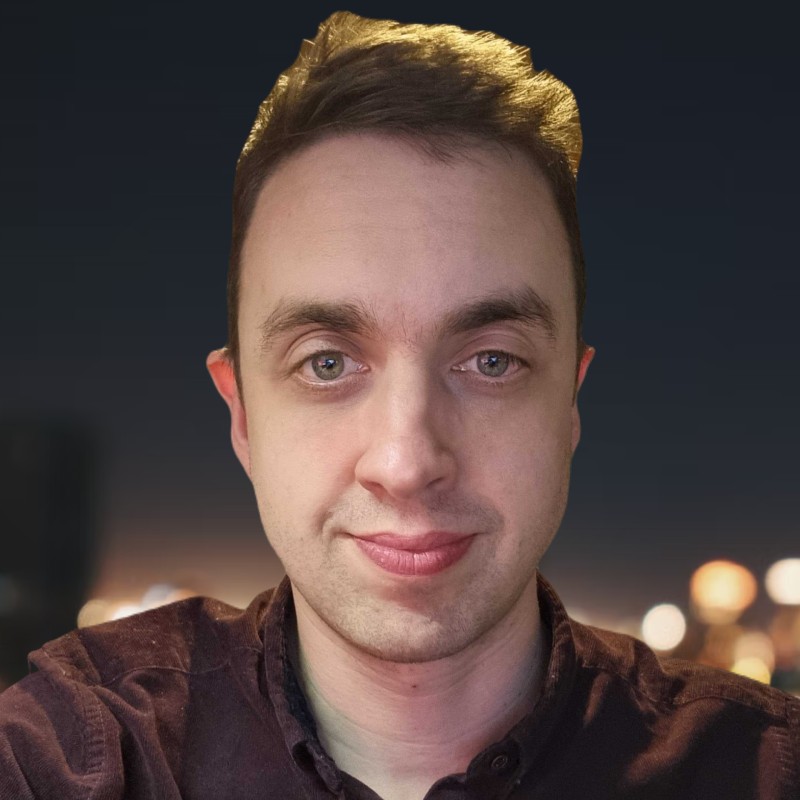 The meteoric rise of cryptocurrency has been well documented. And in recent years, we're seeing a creeping influence of digital currencies on the gambling space. One such company spearheading the rise of crypto betting is Bad Hombre Gaming, a boutique platform provider that specialises in crypto casino.
Chief Product Officer Hugh Casey sat down with CasinoBeats to discuss the popularity of crypto and the reasons why this form of payment is a 'must have' for casino operators in 2023.
He began by taking us on the journey of his career. For him, the gambling industry was the first step out of college education and, despite a small foray into another sector, gaming 'came calling'.
He began: "I started working in the gaming industry straight after college in 2008. I started out as a Customer Service Agent at Paddy Power – so I was answering the phones there for a year. Then I got the opportunity to go work as part of their gaming team, which was much more operations-focused.
"Over the course of nine years, I worked across various different gaming businesses that made up the Paddy Power brand in a range of operations and product management roles.
"I took the opportunity to join another company in Dublin which happened to be outside of the gaming industry. At that point, I wanted to try my hand at something a bit different.
"I happened to get a call from one of the investors at Bad Hombre Gaming that was looking to set up this company. He asked if I wanted to join and help them create this product. That was around four years ago now."
Casey told us that Bad Hombre Gaming first started out as a B2C brand, with a primary focus on the emerging markets within South America. However, the team packed with industry stalwarts began to identify some of the key technological issues that betting and gaming companies were facing. Cue the shift towards B2B.
"Our technology team was based in Sofia, which is where the majority of our team is based today," he said. "We started to build up our own platform, but as we were researching everything, we started becoming more interested in crypto and the role this could play in the gambling industry. With this becoming increasingly common, we put a crypto slant on our platform.
"We began to realise that as we were telling people about our platform, there were plenty of people within the gambling industry who were looking for a technology solution that was similar to what we were offering.
"At that point, it became clear that it would be much better to take the technology that we've been building and offer it to the market. We've been doing that since September last year, and have been firing on all four cylinders ever since."
Similar to Casey himself, much of the team at Bad Hombre Gaming joined the company after years of experience in the igaming space – many of whom have amassed a wealth of knowledge of the B2C sector.
As a result, Bad Hombre Gaming has gained an intimate understanding of some of the pain points that gambling operators face on a daily basis.
He added: "I think that ultimately, if you're able to understand that, everything else will fall into place. It means that you will be able to create a great end product that will drive behaviours from your customers – and most importantly, meet what it is they want."
When gauging what it is that gambling operators want, one of the greatest trends that Bad Hombre Gaming has seen from its partners is a demand for crypto-based solutions and platforms.
The rise of cryptocurrency has been hard to ignore. With bitcoin and ethereum making headlines over the last few years, it is easy to see why gambling companies want to get in on the action.
"There are a whole load of differences between fiat and crypto when it comes to payments. Crypto, on the one hand, tends to be much cheaper," Casey said.
"For gambling companies, it's become more and more difficult to accept traditional fiat payment methods as banks have become more restrictive about accepting betting-related transactions. It's becoming increasingly difficult. Crypto seems to alleviate this problem.
"Operationally speaking, crypto is also much easier. You don't have to worry about chargebacks or fraud where people have deliberately tried to recover money that they've already spent."
From an operator's perspective, the CPO explained that by using cryptocurrency, you don't have to worry about acceptance rates with the bank.
He added: "In my experience with fiat, what can often happen is that you'd accept card payments, and then overnight, multiple card payments would fail as the bank hasn't accepted the transaction. But with crypto, this isn't an issue.
"The biggest difference between fiat and crypto operators is that for fiat, you need entire teams to operate your payments operation. But for crypto, you only really need a handful of people because it's much more simple.
"Logistically, this is much more beneficial for gambling companies too. It's not even just about the percentage rate that you are charged by the PSP, it's the entire cost of supporting individual payments is much simpler. Another thing is that payments are also settled instantly too.
"This means that you don't come up against the cash flow issues that traditional fiat operators face."
Casey told CasinoBeats that one of the key hurdles that gambling companies face is acceptance of payments by banking institutions. Due to a perceived notion that gambling transactions are 'high risk', many banks may be reluctant to work with operators. However, using cryptocurrency can offer an alternative solution.
"Every day, I go on LinkedIn and you see posts of people saying that they have a gambling business but the bank has shut them off. In the majority of cases, they are very well-established companies. They are not necessarily accepting player deposits, they are just companies that operate within the gambling industry," he said.
"I think it's becoming increasingly difficult, particularly when starting up. I think that what we're seeing is a lot of these companies are now starting to accept payments in crypto out of sheer necessity. That flexibility of crypto payments is very helpful, especially for gaming companies at that start-up stage.
"Sometimes it can feel like in the early stages of creating a casino start-up, if you don't have the high volumes of players and you're coming from a standing start, no banks want to really discuss payments. So accepting crypto can really help get your business off the ground."
But for those that have been operating with 'traditional' fiat currencies, what are the key differences when it comes to the players? According to the CPO, the differences are plentiful.
The first, he explained, is the technological aptitude of many crypto players and the sense of community created by digital currencies.
With this technological savviness, however, comes an increased need for game developers to offer best-in-class titles to meet these players' demands.
He said: "Fiat and crypto player bases are very different. But the proposition that the casino builds out is also very different. From a player base perspective, I think that crypto players tend to be much more technologically savvy since the barrier to entry in the crypto market is much higher. People need to really understand crypto to be able to deposit and withdraw.
"These types of players tend to know their game content very well, they'll understand the difference between different suppliers and how the different mechanisms behind casinos work. With this in mind, your product is incredibly important. Ultimately, they're looking for a good experience."
The second big difference, Casey said, is the brand loyalty associated with crypto bettors. He revealed that despite the barrier to entry for the crypto industry being much higher than that of fiat currencies, once a player is engaged then they tend to be much "stickier". This may be down to the fact that there are very few gambling operators that accept digital currencies, however.
He also highlighted that crypto bettors tend to be slightly more 'tribal' and community-focused.
He said: "If you think about the crypto community, it's much more social and much more part of their identity. It's a similar thing for how they approach casinos. They buy into the casino, support the brand, they choose a casino operator and really display a strong sense of brand loyalty.
"I think that another big thing for crypto brands is building trust with players. For crypto, there has sometimes been this negative perception that you're going to face some kind of fraud. But this isn't necessarily the case – it's important that casinos are giving customers a reason to believe in who you are, and demonstrate that they can trust you.
"A lot of the features that we build into our platform is showing players that we're legitimately paying wins, that there's a big community of players that are gambling on our site and that they trust us."
At Bad Hombre Gaming, a lot of focus has been placed on ensuring its partners can best meet the demands for crypto bettors. This includes the creation of new features as well as streamlining the existing processes, the first of which is a functionality to hold multiple currencies in one digital wallet.
Casey continued: "There's a few different things that we've developed for our partners. The first is that we allow players to hold multiple different currencies. If you think about how players interact with a casino, they register and they can gamble using one currency, whether that be US dollar, euros or pounds.
"But crypto isn't limited to just one currency. So players can hold multiple currencies in their wallets – and that range of currencies is increasing regularly. I think it's important that players can deposit and withdraw using different currencies. It goes back to that all-important element of trust and credibility."
As with any payments process, the deposit and withdrawal experience is of the utmost importance – this is no different when it comes to digital currencies.
The type of cryptocurrency used determines the confirmations that need to be carried out before a transaction can be accepted, Casey told CasinoBeats.
"At Bad Hombre Gaming, we've got a service plugged in which allows for zero confirmation deposits – meaning that a player can deposit funds much quicker. Bettors aren't then left sitting nervously for that deposit to be accepted.
"Not only is this good from a player experience perspective but also from a trust perspective. It enables our partners to show players that they can deposit their funds quickly, and that they're not just waiting for their money to appear days later."
On the withdrawal side of things, there is a full-time security team to ensure that everything is running smoothly and that checks are being carried out. These checks are similar to what we are currently seeing in the fiat space with regards to anti-money laundering (AML) and know your customer (KYC) protocols.
According to Casey, the team keeps a close eye on players' previous betting behaviours. This not only enables players to make instant withdrawals, but also helps flag any suspicious behaviours that may be linked with fraudulent behaviour.
"We're also making sure we've got the fraud tools in place to make sure everything is compliant," he noted. "We've got robust account matching tools and various different processes to make sure that we're able to manage players that come in and make sure that we're not accepting deposits or processing withdrawals that haven't been checked.
"To do this, we have a number of chain analysis processes in place that enable us to look across the blockchain and investigate the origin of funds."
As we've all seen the rise in popularity of crypto in the news, we've also seen coverage of fluctuations and volatility. So how can this be avoided?
In simple terms, it can't. Casey explained that it is "nigh on impossible to completely protect against fluctuations" within the crypto space. However, there are things that can be done to minimise exposure to volatility.
He walked us through some of the ways that Bad Hombre Gaming is helping its partners to do this, including the conversion of some crypto into stablecoins . "It is almost a 'crypto goes in, crypto goes out' policy for customers. We don't do any conversion of funds as customers are playing games. So if a customer deposits half a Bitcoin today, and the value of Bitcoin trebles, they can still withdraw half a Bitcoin tomorrow.
"What can happen is that if a customer makes 10 Bitcoin in revenue today, and then the price changes by the end of the month, that can affect how much Bitcoin is available by the time you've cashed out.
"What we do is that on an ongoing basis, we convert money to stable coins – so USDt, for example. Theoretically, that reduces the risk of volatility. You protect yourself from negative price movements, but also reduce your exposure to positive price movements too."
Since 2021, we've seen a handful of countries commit to reviewing the use of crypto within their economies. El Salvador, for example, became the first nation to list Bitcoin as an official currency.
The UK and the US have also made plans to assess digital currency usage, however the findings of this are yet to be seen.
Casey believes that there has been slow adoption of cryptocurrency from a regulatory perspective due to the perceived negativity around the space.
"There seems to be some scepticism around crypto out there, but I think much of that is down to a lack of knowledge of the space. It's very easy to be afraid of something you don't understand," he said.
"In a sense, crypto has a brand problem in that some people seem to only really associate it with the darker corners of the internet due to the anonymity. However, people seem to forget about its utility and the communities that it builds.
"I think that countries will be slow to work with crypto because of their perception, and the emphasis on KYC etc. There's no reason that this can't be done with cryptocurrencies though. But I think that there's a perception that this is impossible."
Many regulators don't appear to be thinking of crypto as a payment method, Casey believes. Instead, he explained that there seems to be an issue with the 'branding', or perception, of digital currencies.
He concluded: "Regulators seem to be thinking about crypto in the wrong way – they don't seem to think of it as a payment method, they solely think about it from a reputation perspective.I think that's quite archaic. What I'd hope is that over the next few years, the utility of crypto will come to the fore and we can build this out into more mainstream cases.
"Hopefully, regulatory developments around the world will help that at a granular level rather than just within the gambling space.
"I think over time, as people get more comfortable with crypto payments and understand it more, people will see its utility and how it can just be incorporated into any of the existing regulatory processes that exist today. I do think it's a missed opportunity for regulators. If they're not looking at crypto, they should be."