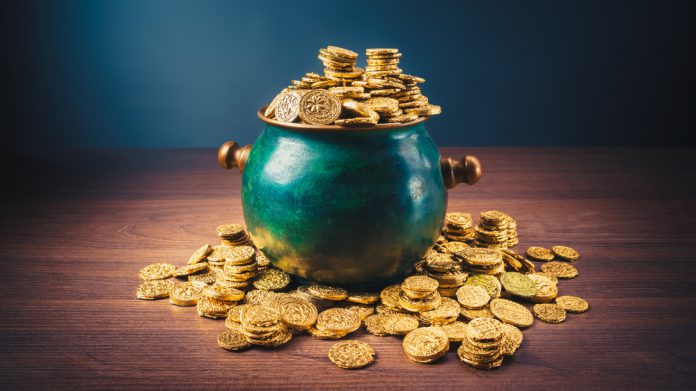 SOFTSWISS has heralded the performance of the SOFTSWISS Jackpot Aggregator, after integrating the solution into its 50th client's online casino platform.
Rather fittingly, SOFTSWISS' 50th client to be powered by the solution was 50Crowns, who implemented the tool in a bid to "deliver an unparalleled gaming experience" through progressive prize pools with minor, major and grand prizes.
Citing his delight in reaching this milestones, Aliaksei Douhin, Head of SOFTSWISS Jackpot Aggregator, said: "It gives us great pleasure to witness the remarkable growth of the SOFTSWISS Jackpot Aggregator, both in terms of functionality and the number of brands that choose to launch jackpot campaigns with us.
"We are proud to announce that we now have 50 brands on board! I extend my heartfelt gratitude to the Jackpot Aggregator's team for their exceptional professionalism and to our esteemed clients for placing their trust in us."
SOFTSWISS launched the solution towards the end of 2021 and has evolved the product since its inception to reinforce its functionality and provide an improved solution for the company's operator clients, helping them customise their jackpot prizes to their unique business goals.
Through the jackpot tool, SOFTSWISS' partners have collectively witnessed over 16,000 jackpot prizes won by their players
"Over the past three months, we have made significant strides. For instance, the total amount of bets participating in our jackpot campaigns has surpassed €1bn, marking a great milestone.
"We would also like to emphasise that, alongside the established methods of collaborating with players and game providers for running jackpot campaigns, our clients have developed their own highly effective strategies. These strategies have contributed significantly to enhancing the efficiency of jackpot campaigns and boosting business revenue."
The firm recently appeared at the CasinoBeats Summit last month, where Ivan Barshchou, Head of Business Account Managers, held a keynote speech to explain the importance of tools, such as the Jackpot Aggregator, in engaging players.