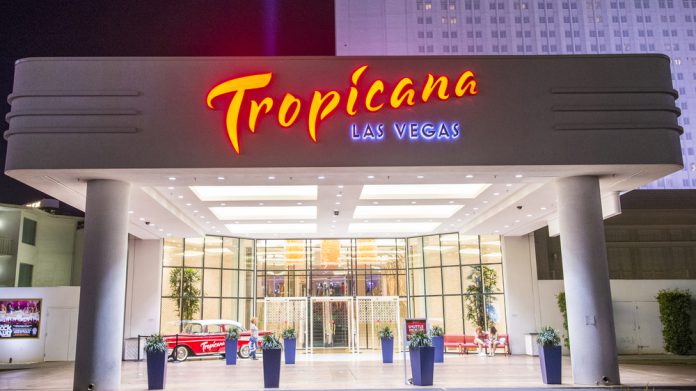 Gaming and Leisure Properties is expecting to continue delivering a series of quarterly records through the remainder of the year, with the group "well positioned" to drive further expansion.
Peter Carlino, Chair and CEO of the real estate investment trust, hailed "strong tenant relationships" alongside a host of "top regional gaming operators", as well as general industry resilience, in delivering another wave of highs.
The second quarter saw revenue increase 9.2 per cent to $356.6m (2022: $326.5m), net income climb to $160.1m (2022: $155.8m) and adjusted EBITDA reached $325.5m, up 5.81 per cent from the past year's $307.6m.
For the year-to-date, revenue rose 10.96 per cent to $711.8m (2022: $641.47m), net income increased 25.7 per cent to $348.8m (2022: $277.47m) and adjusted EBITDA closed at $648.6m, a 7.94 per cent uptick from $600.86m year-on-year.
Heaping further praise on an opportunistic approach to portfolio expansion and concurrent focus on strong capital returns, GLPI's long-term expansion and diversification ambitions has seen the company swell to six tenants that boast 59 properties across 18 states.
This include eight new properties added in 2022 and early 2023 courtesy of The Cordish Companies and Bally's Corporation, which are expected to benefit results in the second half of 2023 and beyond.
"Our pipeline of opportunities with both prospective and current tenants is robust and we believe there are near- and longer-term cases for GLPI to further support tenants with innovative financing, capital and development structures in an accretive, prudent manner," Carlino commented.
"This operating strategy has driven stable, visible growth of our rental cash flows and AFFO, for ten years, enabling GLPI to consistently increase capital returns to shareholders through increased quarterly and special cash dividends."
This pipeline includes a letter of intent signed earlier in the year alongside Bally's and Major League Baseball's Oakland Athletics to develop an integrated casino within a new 30,000-seat Las Vegas stadium for the team at GLPI's 35-acre Tropicana site.
With the Nevada legislature partially clearing the path via the approval of public funding, the company is expecting costs of approximately $175m to cover construction costs.
An additional investment may be required under unspecified circumstances. The transaction will be subject to customary approvals and other conditions, including a requisite relocation approval from the MLB on or before December 1, 2023.
Through the remainder of the year, GLPI is expecting adjusted funds from operations to close 2023 between $994m and $999m, as opposed to the previously expressed $984m and $997m.
The Casino Queen master lease is to grow by $6.4m as a development project, funded by GLPI to the tune of $78m, gets set to debut, while an amended agreement alongside Penn National Gaming will drop by $5m-$6m.
"We expect to deliver continued record results over the balance of 2023 reflecting our recent portfolio expansions, recently completed transactions and contractual rent escalators," Carlino concluded.
"Our disciplined capital investment approach, combined with our focus on stable and resilient regional gaming markets, supports our confidence that the company is well positioned to further grow our cash dividend and drive long-term shareholder value."