Trends such as Web3, AI and video games are having a big influence on the look and feel of online casino lobbies and the user experience provided to players.
Allan Auning-Hansen, CEO of CEGO, has spoken to CasinoBeats ahead of his appearance on a next-gen casino panel at SBC Summit Barcelona later this year, taking place on September 19-21 at the Fira Barcelona Montjuïc.
In preparation for his appearance on a panel titled 'The next-gen of casino – measuring the influence of Web3.0, UX, and video games', Auning-Hansen was asked about AI innovations at CEGO, how the year has gone so far for the operator and the trend that will have the biggest impact on the casino industry in the years to come.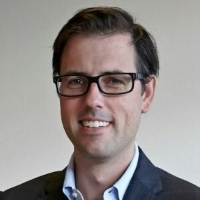 CasinoBeats: Thank you for taking the time to talk to CasinoBeats. How has 2023 gone so far for you and for CEGO?
Allan Auning-Hansen: Every year is an exciting year in CEGO, but I am especially happy with the progression we experience in the UK market with our online casino Happytiger.
We only offer in-house developed slots and bingo games. The players appreciate our casual games. They get a lot of fun and playtime at low stakes. This has been our core focus ever since the beginning when we launched the first online casino spilnu.dk in Denmark, back in 2012.
CB: CEGO has online casino brands across Denmark, Sweden and the UK. What challenges is CEGO currently facing across each of these markets?
AAH: One of the challenges we all face in the industry is to constantly support and develop tools that support the fun of gambling and avoid the risk of players developing a gambling problem.
CB: What was CEGO's reaction to the recommendations in the UK government's gambling white paper?
AAH: Ever since the beginning, our focus has been to target a casual audience. We do not offer the opportunity to place high bets on our games and our in-house developed slot machines. Our games include various engaging bonus games which the players can enter no matter how much they play for.
At CEGO, we overall look positively on the initiatives in the white paper. We hope the initiatives will be supported by clear guidance for all of us operators to support the initiatives in the best possible way.
CB: What tools/services does CEGO have in place to support people that are suffering from gambling harm?
AAH: Our goal is to support a healthy approach to gambling and for our players to have fun. We always strive to prevent our players from developing a gambling problem.
We have implemented various tools, including a game scanner. We have a team, making care calls when needed, which is headed by an in-house psychologist and we work closely with leading experts on harmful gambling, across jurisdictions, to constantly gather more knowledge and give the customers the best possible guidance.
But it's important to say that awareness around harmful gambling is something that we want all employees to be aware of. And it is something we have in our minds all the way from game design to marketing and communication.
CB: You will be attending our SBC Summit Barcelona event later this year in September and will be speaking on a panel as well. What are you looking forward to most about the event?
AAH: I always look forward to meeting new people in the industry and having the opportunity to reunite with a lot of great people. And not least get inspired by industry colleagues and hopefully be able to inspire others.
CB: Your panel at the event will examine the next generation of casino. What trend do you think will have the biggest impact on the casino industry in the years to come?
AAH: I believe that AI will be a very important factor in defining and identifying what each individual player is looking for at an online casino and making sure they get the best possible experience. All the way from signup to game offers, payment methods etc.
It's all about reducing friction, creating engagement and ensuring that all this takes place in a safe environment.
CB: Currently, there is a lot of intrigue about how AI can be used in online casinos. What AI innovation has caught the attention of CEGO?
AAH: The landscape has changed a lot since 2018 when I initially started implementing AI tools in the operation.
AI offers a lot more opportunities in terms of customer targeting, prevention of problem gambling behaviour, improved customer support etc, which is also something we work with at CEGO. But it is also a balance, especially in our industry where we must be careful in how we use it.
CB: Finally, what's to come from CEGO in the rest of 2023?
AAH: We always strive to be better tomorrow than yesterday and have more fun while doing it. We have some exciting new games in production, and we are looking forward to launching our first in-house developed live game later this year.

SBC Summit Barcelona, taking place from September 19-21 at Fira de Barcelona Montjuïc, will bring together 15,000 delegates, offering them a platform to delve into the cutting-edge via a dedicated 'Casino & iGaming Zone.'