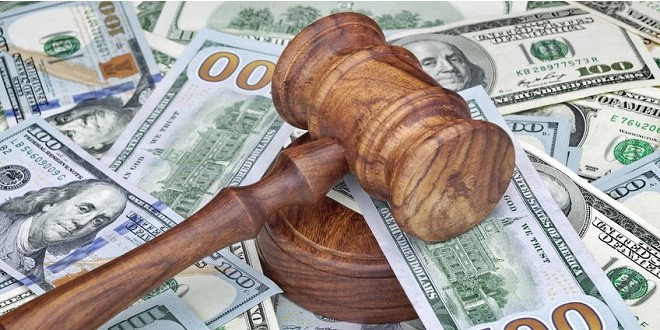 The Mohegan Sun Pocono Casino in Pennsylvania has been handed fines totalling $1m by the states Gaming Control Board (PGCB).
This comes after a total of five casinos were issued penalties, the final total of which rises to $1,167,000.
The Downs Racing LP operated establishment in Luzerne County came out the worst, with it's duo of failings making up the majority of the overall total.
Firstly a $550,000 penalty was handed down following a failure over a multi-year period "to follow approved internal controls regarding free slot play, the main bank and internal audits."
Added to this was a further $450,000 for conducting business with two unlicensed gaming service providers, who had failed to license its company or employees with the PGCB as required by law.
Hollywood Casino at Penn National Race Course in Dauphin County had the next biggest total, with three fines totalling $90,000 handed down to operators Mountainview Thoroughbred Racing Association.  
The highest of the trio was of $75,000, and related to a incident involving an intoxicated individual and several notification failures.
During the incident the 'visibly intoxicated patron' was served ten alcoholic drinks in a little under six hours, with a lack of supervision and observation also allowing a unknown liquid contained in a clear plastic bottle to be consumed from her purse.
A further £10,000 was issued following an underage gaming violation, relating to a 20-year-old gaining access to the gaming floor and gambling on a slot machine.
The final $5,000 came as a result of failing to safeguard assets, with an over payment of $9,000 provided by a cashier to a patron.
Greenwood Gaming & Entertainment, operators of the Parx Casino in Bucks County, was also assessed and found to have committed two violations with $35,000 in fines coming as a result.
In the first instance, a $25,000 payment is due as a result of an intoxicated patron being served 24 alcoholic drinks over a 10 hour period while gaming,  with a further $10,000 as a result of permitting two employees to work without being authorised or licensed by the PGCB.
Valley Forge Casino Resort in Montgomery County was also found to have a duo of violations totalling $32,000, with $20,000 related to ' record retention violations and approved internal control violations, as well as a failure to cooperate with investigators.'
With a further $12,000 coming as a result of underage gaming, when a 19-year-old received a player's club card, gained access to the gaming floor and then gambled at table games and consumed alcoholic beverages.
Finally came a £10,000 fine for Mount Airy Casino Resort in Monroe County, related to a roulette game being conducted incorrectly despite previous warnings.