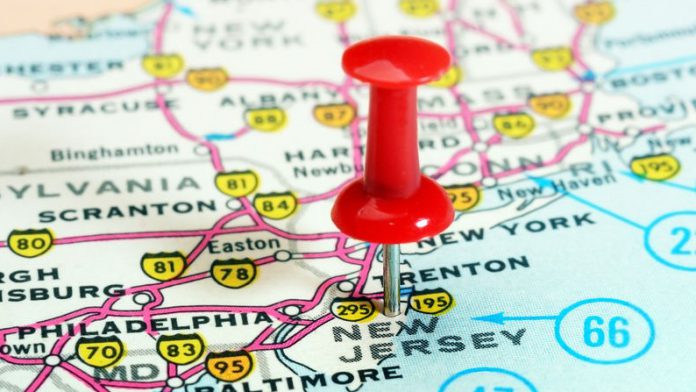 New Jersey's September revenues continued its upwards trend, despite significant land-based losses being felt amongst a large proportion of Atlantic City's properties.
The nine incumbents of the regions brick-and-mortar operations reported total casino win of $231.9m for the month, representing a 7.7 per cent increase year-on-year, reports the New Jersey Division of Gaming Enforcement (NJDGE).
However, of the seven established entity's that were in operation this time last year, only the Tropicana saw an increase, of just half a percentage point to $29.9m.
The Borgata once again took the lion's share of the market, coming in at $60.5m (2017: $69.9m, -13.5 per cent), trailed by Harrah's $27m (2017: 31.3m, -13.7 per cent), Caesars £22.9m (2017: 29.8m, -23.3 per cent), Golden Nugget $18.2m (2017: 18.8m, – 3.2 per cent), Bally's $16.6m (2017: $17.8, – 6.5 per cent) and Resorts $15.7m (2017: 17.7m, -11.2 per cent).
Contributing to total gaming revenue of $281.6m (2017: $235.8m, +19.5 per cent), the Garden State's newest entries continued their solid performances, and perhaps stole the thunder of their more established competitors.
Hard Rock Hotel and Casino saw its land-based revenue come in at $25.9m, whilst Ocean Resort followed up August's $19.6m with $14.9m for the following month.
New Jersey's unpredictable igaming market rolled into another month, with Golden Nugget's $9.2m (2017: $5.7m, +62.6 per cent) seeing it dominate the market, ahead of the Borgata who rose 7.6 per cent from $4.2m to $4.5m.
Caesars Interactive recovered from August's torrid 21.6 per cent decline to post figures of $4.1m (2017: $3.4m, +21.5 per cent), in contrast to Tropicana, who along with Resorts Digital saw its internet gaming win decrease for the month, to $3.3m (-2.5 per cent yoy) and $3.4m (-4.5 per cent yoy).
The commencement of the NFL season had the expected results on the state's sports betting revenues, with the overall $23.9m of revenue dominated by Resorts Digital ($8.5m) and Meadowlands Racetrack ($7.2m).
Fellow racetrack Monmouth Park came in at $2.2m, narrowly edged out by Borgata ($2.5m), with Ocean Resort ($1.2m) and Golden Nugget ($1.1m) the only other entity's to break the $1m barrier.