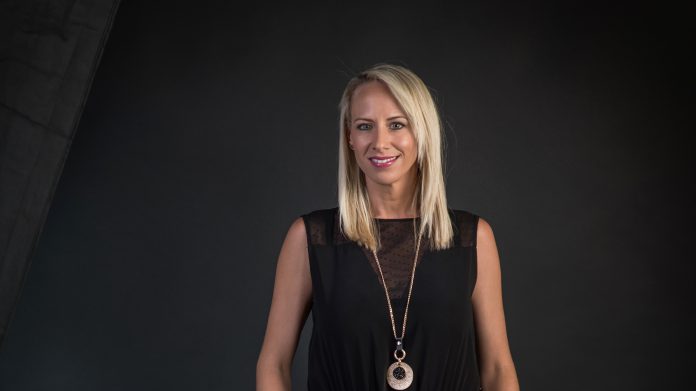 FashionTV Gaming Group (FTVGG) has partnered with BetConstruct to launch a series of bespoke video slots under the acclaimed FashionTV brand.
In an interview completed for SBC Magazine, Aviva Baner, head of media at FTVGG, discussed the ins and outs of this collaboration, why fashion is closely aligned with online gaming and why the group chose BetConstruct to deliver unique slot games.
In your opinion, how closely aligned are the fashion and online gaming industries?
AB: It's all about enjoying the finer things in life; the numbers speak for themselves. Backed by fashiontv, the world's foremost fashion and lifestyle TV channel with over 2 billion global viewers, and leveraging the power and multi-channel reach of this giant brand, FTVGG is the first to bridge the gap between these two incredible industries and revolutionise the online gaming industry.
Ultimately, it's all about luxury, glamour, and high-level thrills that keep followers coming back for more. This unique premium partnership has allowed us to create a platform to launch a variety of gaming products that appeal to both audiences, including online casinos, live dealers, sportsbook, fantasy games, social games, and most recently fashiontv branded slots.
Why did you choose to work with BetConstruct to develop new titles? 
AB: BetConstruct is a world leader and a first class global technology organisation in the online gaming industry. When starting out on this unique venture, we already had a pretty clear idea of what we wanted in mind. We wanted to create a brand-new series of slots that would breathe new life into the world of online casino.
Our mission and strategy is connecting the online virtual world with the real life style luxury world. We wanted the games to be bold and beautiful, and offer players something that they had never quite seen before.
We met BetConstruct at ICE in London last year, and as they say; the rest is history. A creative out of the box technology conglomerate that required very little introduction, BetConstruct has taken our concept and made it real via a series of custom-developed branded fashiontv slots. They've exceeded our expectations and we look forward to sharing this exciting new project with the entire gaming community.
Fashion is known to be a fast-moving industry; what sort of lifespan have you put on these games? And is there an agreement in place to replace or add to this collection after a certain time period? 
AB: We have currently launched the first five new branded fashiontv slot titles Billionaire Toys™, Fashion Club™, Diamond Rush™, FashionTV™ and Bikini Angels™. These form part of a substantial larger series of games which will be progressively launched throughout the year.
Based on the feedback we receive during this time, we will be able to understand the nature of our players, which could lead to a number of exciting future collaborations.
How excited are you about stretching the reach of these games through BetConstruct's Casino Suite?
AB: 2019 sees many new projects unfolding in collaboration with BetConstruct, including a high-end online casino and sportsbook under the brand of Fashiontvplay, as well as fashiontv live dealers in a freshly launched interactive real-time live casino area and more.
By injecting glamour into the realm of online casinos, we seek to offer a slice of sophistication and style that transcends across both the virtual and real worlds.
Players are invited to enjoy the luxury and entertainment of a fully-branded, fully-supported gaming suite, coupled with the exclusivity of the fashiontv lifestyle, FTV hottest parties and events  – which of course we could have never done without the combination of such a reliable partner and FTV Brand. We look forward to what this platinum partnership will bring.