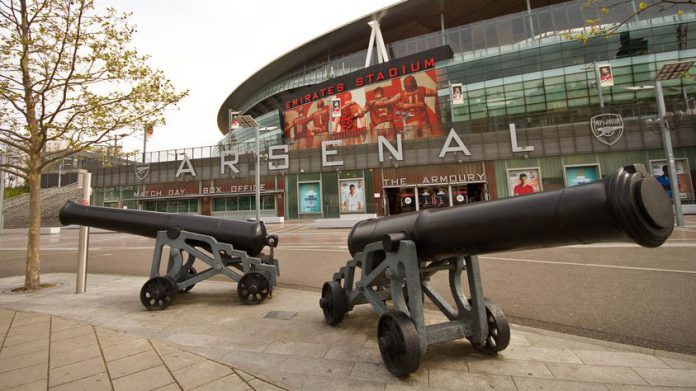 Casino platform provider BetConstruct has become aligned with Premier League football club Arsenal, who joins its extensive list of partner brands as official gaming software provider.
BetConstruct, who provides an extensive range of products, software and technical solutions for the ever-growing gaming industry," counts a number of development, sales and service centres around the world.
As a result of its new link-up, the organisation is striving to grow brand awareness of its variety of services on offer.
Peter Silverstone, Arsenal's commercial director, expressed excitement at the new agreement: "We are delighted to welcome BetConstruct into our family of official partners. BetConstruct has grown dramatically since its formation eight years ago, and has built an excellent reputation as an innovative leader within the gaming software industry.
"We are looking forward to helping BetConstruct to continue building their name around the world with consumer and business audiences."
Vigen Badalyan, BetConstruct's founder and chief executive officer, explained: "Becoming an official partner of Arsenal, a club whose history spans three centuries, is a mark of distinction and a great opportunity for BetConstruct to introduce its ground-breaking technology and services to Arsenal's global audience.
"Arsenal is a club whose values and vision many aspire to, and we are happy to forge a long-term relationship that we know will be successful and mutually beneficial."
BetConstruct recently partnered with FashionTV Gaming Group to launch a series of bespoke video slots under the acclaimed FashionTV brand.
Aviva Baner, head of media at FTVGG, discussed the close alignment between the fashion and online gaming industries in an interview on CasinoBeats: "It's all about enjoying the finer things in life; the numbers speak for themselves. Backed by fashiontv, the world's foremost fashion and lifestyle TV channel with over 2 billion global viewers, and leveraging the power and multi-channel reach of this giant brand, FTVGG is the first to bridge the gap between these two incredible industries and revolutionise the online gaming industry."
To read the full interview click HERE.