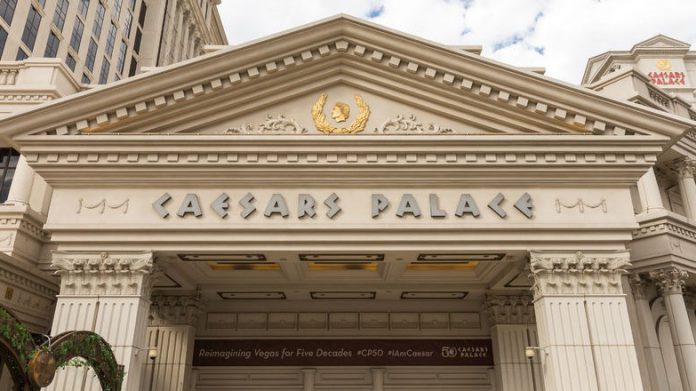 Caesars Entertainment has reported forecast topping Q4 revenues for 2018, amidst the debate surrounding a potential sale of the company following urges made by US businessman Carl Icahn.
The ex-Tropicana Entertainment owner, who sold the firm to Eldorado Resorts for $1.85bn, continues to push for a sale, after it was revealed he owns approximately 9.78 per cent of the organisation.
Revealing earlier in the week that it plans to evaluate the suggestion, Caesars has posted increasing revenues of $2.12bn for the fourth quarter of last year, an 11.3 per cent year-on-year jump from $1.9bn.
Stating that "the year-over-year comparison is not meaningful due to the magnitude of consolidating the results of CEOC and Centaur."
Earnings for the quarter was reported as $198m, a 90.1 per cent drop for £2bn, with the company stressing that: "During the fourth quarter of 2018, in addition to the $54m decrease in income from operations discussed above, a decrease of $2.04bn in tax benefit and a nonrecurring benefit of $322m for restructuring and support expenses in 2017 primarily drove the year-over-year decrease in net income attributable to Caesars.
"In the fourth quarter of 2017, Caesars recognised a tax benefit relating to US tax reform and CEOC's emergence from bankruptcy."
Caesars, which exited an $18bn bankruptcy in October 2017, reported a full year net income of $303m, representing a $671m swing from a 2017 $368m loss.
Outgoing president and chief executive officer Mark Frissora, who is to depart the role on April 30, unless a the company exercises a one month extension, and whose replacement Icahn has stressed a desire to be involved in finding, explained: "In 2018, Caesars delivered a fourth consecutive year of higher net revenues and adjusted EBITDAR, as well as expanded margins. Caesars' solid performance is due in part to further labour productivity improvements and, in 2018, over $140m of marketing efficiencies.
"Our casino properties, including in Las Vegas and Indiana, performed well, partially offset by the impact of new competition in Atlantic City.
"We also launched the first instalments of our asset-lite, branding and licensing strategy by opening the Caesars Bluewaters Dubai Resort, announcing another non-gaming resort scheduled to open next year in Cabo San Lucas as well as a new tribal partnership in Northern California, and our first non-gaming hotel in the US, Caesars Republic, in Scottsdale, Arizona.
"This year, Caesars will implement more efficiency and growth initiatives, including expanded sports betting. While we will be making additional value-added investments in the business this year, including the Caesars Forum meeting center on the Las Vegas Strip, our financial priority over the next few years is to further de-lever the balance sheet."