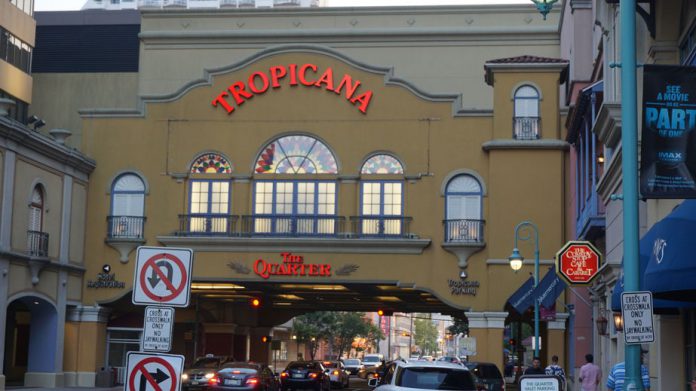 Icahn Enterprises has confirmed the previously announced $1.85bn sale of Tropicana Entertainment Inc to Gaming and Leisure Properties Inc (GLPI) and Eldorado Resorts Inc (ESI).
Immediately prior to the merger, Tropicana sold its Aruba Resort and Casino, with GLPI subsequently acquiring all of the organisations real estate portfolio, other than the MontBleu Casino Resort & Spa in South Lake Tahoe and Lumière Place Casino and Hotel, Missouri.
Following the acquisition of the real estate portfolio by GLPI, ESI will enter into a lease for the acquired properties with an initial term of 15 years, with four 5-year renewal periods, for an initial annual rent of $87.6m
Peter M. Carlino, GLPI CEO, commented: "We are pleased to consummate this accretive transaction, which materially increases our real estate income and further diversifies our geographic base.
"The addition of Eldorado as a new tenant diversifies our cash flow and offers a new partner for potential future transactions.  To expedite the required transaction approvals, we worked with Eldorado to amend the initial purchase agreement for Lumiere Place, and achieve an outcome with equivalent economic terms."  
Releasing further details of the transaction it was noted that "a subsidiary of Eldorado merged into Tropicana and Tropicana became a wholly owned subsidiary of Eldorado," with the acquisition bringing ESI the operating assets of seven casinos in six states.
"…we have significantly expanded the scale of our gaming operations…"
Amongst the locations that ESI sees its portfolio strengthened is within Nevada (the Tropicana Laughlin Hotel and Casino and the MontBleu Casino Resort & Spa in South Lake Tahoe), Indiana (Tropicana Evansville), Louisiana (Belle of Baton Rouge Casino & Hotel), Mississippi (Trop Casino Greenville), Missouri (Lumière Place) and New Jersey (Tropicana Casino and Resort, Atlantic City).
Gary Carano, Chairman and CEO of Eldorado, explained: "Our acquisition of Tropicana marks a continuation of Eldorado's successful history of rapid growth through strategic, accretive acquisitions.
"Through this combination, we have significantly expanded the scale of our gaming operations, further diversified our geographic reach into new markets – some of which have already adopted sports wagering legislation — and minimised market-specific risk.
"We continue to focus on enhancing shareholder value through strategic transactions, return-focused property enhancements and opportunistic partnerships with third parties – including the Tropicana transaction, the Grand Victoria acquisition and our recent agreements with The Cordish Companies and William Hill PLC."
Via the deal ESI is to be boosted by approximately 7,900 slot machines, 265 table games and approximately 5,400 hotel rooms, swelling its total number to more than 27,500 slot machines and VLTs, in excess of 800 table games, over 12,500 hotel rooms and nearly 20,000 team members.
"With the acquisition of seven Tropicana properties Eldorado enters two new gaming jurisdictions"
Tom Reeg, President and CFO of Eldorado, added: "With the acquisition of seven Tropicana properties, Eldorado enters two new gaming jurisdictions and adds financial and geographic diversity to our operating base.
"We have identified $40 million of synergies that we expect to realise over the next year. We believe the financing structure for the transaction, which includes a master lease of real estate acquired by GLPI, allows us to maintain financial flexibility for leverage reduction and continued transactional growth, as we continue to own the majority of the underlying real estate across our remaining property portfolio."
"Icahn Enterprises first acquired an interest in Tropicana in 2008. Tropicana was bankrupt and desperately needed new leadership, concluded Carl Icahn, Chairman of Icahn Enterprises. "At that time, we identified this undervalued asset as being a perfect situation to deploy our modus operandi, by which we seek to acquire undervalued assets, nurture, guide and improve their condition and operations, and to ultimately greatly enhance value for all shareholders."