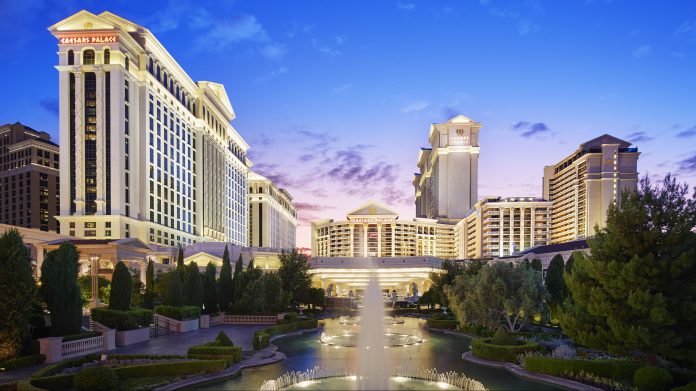 Caesars Entertainment is engaged in discussions with Carl Icahn, and "intends to carefully evaluate" suggestions, as the US businessman continues to push for a sale of the company.
In a securities filing this week by High River Limited Partnership and other entities affiliated with Icahn, it was revealed that he owns approximately 9.78 per cent of the organisation, whilst he also stressed a belief that Caesars stock is undervalued, is seeking board representation and urges that a new CEO not be appointed immediately.
Icahn, who last year sold his Tropicana Entertainment business for $1.85bn to Eldorado Resorts, moves after approaches were made concerning potential mergers with Caesars.
One such example came from Tilman Fertitta, the billionaire owner of the Golden Nugget Casinos empire, with the Houston Rockets owner wishing to make a cash and stock deal that valued the company at $13 per share.
Caesars, who emerged from bankruptcy two years ago, has responded to the moves being made by Icahn with the following statement: "Caesars Entertainment regularly engages with our stockholders and considers their ideas and input regarding stockholder value. The board and management have engaged in discussions with Mr Icahn and expect to continue a constructive dialogue. The company intends to carefully evaluate Mr Icahn's suggestions, including his request for board representation.
"Caesars' board and management are pursuing a diversified growth strategy to create long-term value for stockholders, and are committed to being prudent stewards of capital.
"Following emergence from reorganisation in October 2017, Caesars has continued to expand margins by driving record labour and marketing efficiency levels, while also achieving all-time high customer and employee satisfaction.
"Additionally, we continue to improve our Las Vegas EBITDAR margins which are the highest among all of our competitors. The company has also reduced annual interest expense by approximately $300m since 2017.
"We are investing in top line growth by innovating in our core gaming business, leveraging our superior loyalty and marketing programs, and moving quickly to capitalise on emerging trends.
"We continue to focus on expanding margins by refining our operating model, in part by seeking more opportunities to increase efficiency.
"We are also pursuing inorganic growth through acquisitions and brand licensing opportunities, including opening the company's first non-gaming resort, Caesars Bluewaters Dubai, last year.
"We expect to generate strong free cash flow in the coming years which will fuel further growth and deleveraging.
"Consistent with its fiduciary duties, the board remains open to all reasonable alternatives to enhance value for Caesars' stockholders, and has and will continue to evaluate strategic alternatives presented to it across a number of factors, including potential value creation and execution risk, given our highly regulated environment in the various domestic and international jurisdictions in which we operate.
"Any such alternatives previously brought to the board's attention were considered, in consultation with its legal and financial advisors, and determined to undervalue the company and its plan to create stockholder value over the long term."