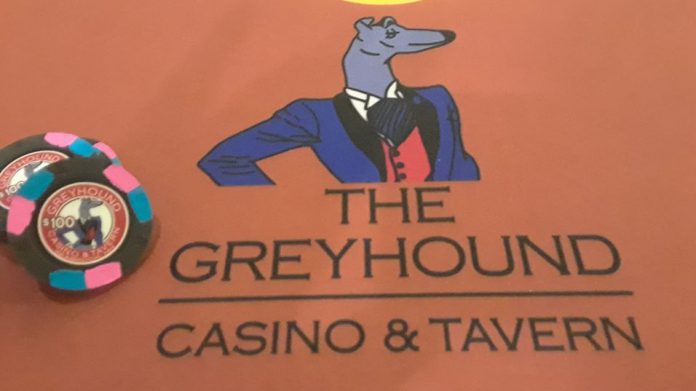 Greyhound Casino and Tavern, purchased earlier in the year by the 100 per cent employee owned Eureka Casino Resort, has become the first gaming venue in New Hampshire to introduce Scientific Games' stadium gaming.
The electronic stadium-style games made their debut inside the recently renovated casino earlier this month, with the offering featuring live dealers and the ability to switch between multiple games, using a touchscreen on an individual player terminal.
Andre Carrier, chief operating officer at Eureka Casinos, commented: "We're thrilled to be the first casino in New Hampshire to provide this ultra-modern technology to our guests.
"Stadium Games have been a huge hit in other casinos across the country because they appeal to a wide range of players. As a result, we wanted to make them available here in New Hampshire.
"Stadium Games are a perfect addition to The Greyhound Casino and Tavern, and we have plans to continue to bring in more gaming and non-gaming amenities in the coming weeks and months, as we welcome both locals and those vacationing in the area this summer."
Players at the Seabrook-based property are now able to switch and play multiple table games without leaving their seat, with the first two games available as a result of the installation being Casino War and roulette.
Chris Wester, product director at Scientific Games, added: "We are very excited to deploy the first dealer-assisted electronic table game installation in the state of New Hampshire at Greyhound Casino and Tavern.
"Fusion Hybrid, with its encompassed titles, has become a player favourite across the country and we look forward to seeing the results at Greyhound."
The Greyhound Casino and Tavern, which opened after a complete remodel in April, donates 35 per cent of all casino revenue to local charities.
This marks the first phase of what is described as "an extensive, complete remodel" at Seabrook Park, a 90,000-square-foot facility, as Eureka spearheads a year-long redevelopment of the entire venue stressing that the "reimagined property will again be the regional entertainment destination it once was".