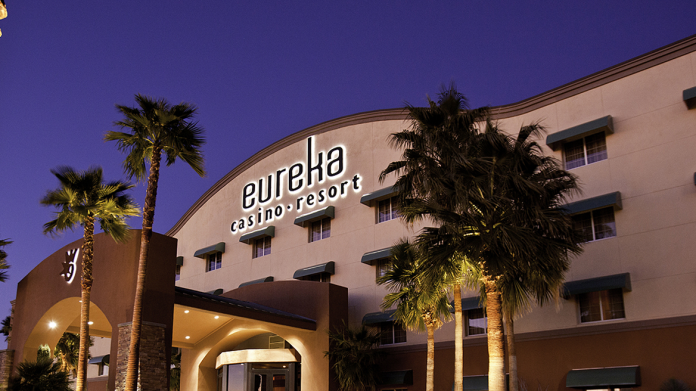 New Hampshire's Seabrook Greyhound Park,  a 75-acre property and 90,000 square foot facility, has new owners in the shape of Eureka Casino Resort.
The Nevada-based resort casino company, "one of only two employee-owned casino companies in the United States," is striving to develop its new entity into "a premier New England entertainment destination" for gaming, amusement and food and beverage.
Eureka is to begin improvements almost immediately, with the facility remaining open throughout, with transformation set to be undertaken across the entirety of Seabrook Greyhound Park.
During construction the casino, poker room, and simulcast/off-track betting areas are to maintain customary operating hours, with the first full phase of development set to be completed by August 2019.
"We are excited to bring the opportunity for employee ownership to this legacy business. We look forward to bringing our corporate culture, and our desire to meet and exceed the expectations of our guests and the communities we serve, to New Hampshire," commented Greg Lee, chairman of Eureka Casino Resort.
Eureka earned a spot on Fortune Magazine's Top 100 Medium Workplaces in America during 2018, which it stresses is due to its "unique employee-ownership structure".
Lee, alongside chief operating officer Andre Carrier, also have deep ties to the Granite State, with Seabrook, whose history for live racing, off- track betting, and charitable casino gaming stretches back to 1973, the latest addition to the company portfolio.
Carrier added: "It feels great to be home. Greg and I love the land and location of Seabrook Park, as well as the business opportunity. We think we are able to bring some new energy to race wagering, and our approach to business is really aligned with the charitable casino model in place in New Hampshire. We foresee doing a lot of good here while having a lot of fun.
"We will work hard to design and build a new facility that is welcoming and exciting to both first-time guests and the Park's long-time valued customers.
"The Park has been a landmark in New Hampshire for nearly half a century, and we take our responsibility seriously to make it a vibrant business and destination for many years to come."