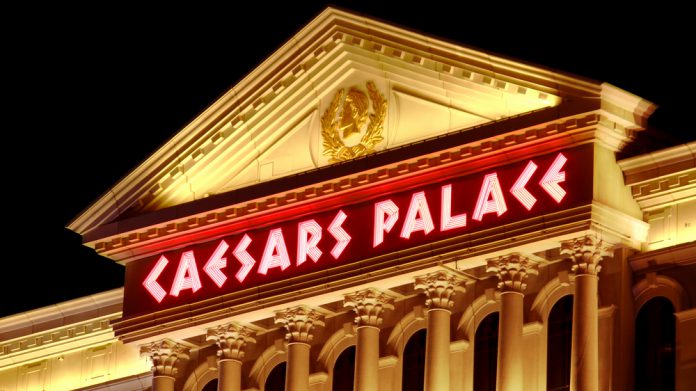 Caesars Entertainment has reported a solid showing across two key segments of its business, as the firm provides an update on the merger agreement with Eldorado Resorts.
Unanimously agreed by the board of directors of each party, following completion Eldorado and Caesars stockholders will hold approximately 51 per cent and 49 per cent of the combined company's outstanding shares of common stock, respectively. 
The combined company's board will, subject to certain exceptions, consist of 11 directors, five of whom will be selected by Eldorado from the board of directors of Caesars. 
With finalisation subject to approval of the stockholders of Eldorado and Caesars and applicable gaming authorities, the expiration of the applicable Hart-Scott-Rodino waiting period and other customary closing conditions, expectation is that it will be consummated in the first half of 2020.
"I'm confident that the proposed transaction will create an industry leading platform poised to succeed in our dynamic industry"
Revenue for Caesars during the second quarter of the year rose 4.9 per cent from $2.11bn to $2.22bn during the period, primarily driven by a $82m increase in 'other US' revenues due to the July 2018 purchase of Centaur Holdings.
Excluding the figure, the decrease was primarily due to increased competition in Atlantic City and Southern Indiana, and to a lesser extent in Iowa and Pennsylvania.
Las Vegas net revenue increased $10m thanks to an increased performance across hotel and food and beverage, helping offset unfavourable hold predominately at Caesars Palace, as well as weak table game volumes, excluding baccarat.
Income however swung from $29m to a $315m loss, with Caesars stressing that a significant impact came courtesy of a $323m year-over-year change in the fair value of the derivative liability related to convertible senior notes maturing in 2024.
Adjusted EBITDA rose 1.3 per cent to $631m (2018: $623m) across the company, as Caesars states that across all casino properties' hold had an unfavourable impact of $14m to $19m compared to the prior year, and was $1m to $4m below expectations.
Tony Rodio, CEO of Caesars Entertainment, explained: "Caesars delivered solid financial results in the second quarter driven by the contribution from Centaur and strength from our Las Vegas hotel and food and beverage businesses. 
"Our Las Vegas performance was the result of strong group and leisure demand, which produced an all-time quarterly record for hotel cash revenue and occupancy for the second consecutive quarter. 
"These results were partially offset by competitive pressures in Atlantic City and other parts of our regional portfolio as well as unfavourable hold predominately at Caesars Palace.
"As we work toward successful completion of the proposed merger with Eldorado Resorts, the management team and I remain focused on improving the company's operations and financial profile through incremental revenue opportunities and operating efficiencies. 
"I'm confident that the proposed transaction will create an industry leading platform poised to succeed in our dynamic industry."