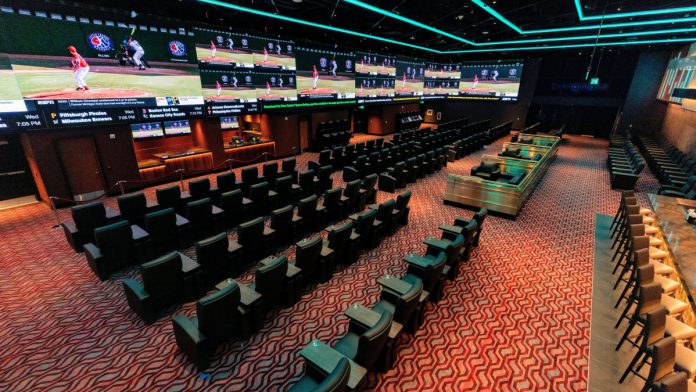 Pennsylvania's Parx Casino has announced the grand opening of a new $10m expansion that sees the introduction of the property's new sportsbook.
Located in Bensalem, a short drive from both New York and Philadelphia, the grand opening following recent launches of the Parx online sports betting app and real money casino.
A ribbon cutting ceremony was held yesterday ahead of the National Football League preseason game between the Philadelphia Eagles and the Tennessee Titans, which was ultimately won 27-10 by the latter. 
Parx Casino Sportsbook is striving to "set the industry standard," with the entity to be accessible all hours of every day and featuring 10-16 hours of live teller assistance.
Capable of holding 422 people, the Greenwood Gaming and Entertainment owned entity has also constructed a 156 foot HD media wall that can broadcast 36 games simultaneously.
Featuring six live teller windows, a full service bar and seating for up to 200 people to view global sporting offerings, there will also be 18 self-service sports betting kiosks available in the new sportsbook, as well as throughout the casino floor, beer garden and poker room.
Matthew Cullen, senior vice president of interactive gaming and sports at Parx Casino, explained: "Parx Casino is excited to cut the ribbon on the best sportsbook in the country. Parx aims to set the industry standard in this new and fast-growing arena. The timing couldn't be better as we head into football season. 
"We felt our local Eagles fans deserved to have the ultimate game day destination to cheer on the Birds. Game day will soar to new heights as we present the absolute best gaming and entertainment experience of its kind. 
"We have worked for nearly two years to expand our portfolio of offerings to give patrons the best of all types of legalised gaming. After the recent launch of online sports betting and our real money online casino, the grand opening of Parx Casino Sportsbook completes this mission."