Slots come in all sorts of shapes and sizes these days, yet a handful of game themes seem to have an enduring appeal with players. Or do they? CasinoBeats picked the brains of a few of the industry's leading suppliers to see why leprechauns and ancient Egypt are never far from our fingers tips.  
Continue reading to hear from Alex Levchenko, CEO of Evoplay Entertainment, Robert Lee, commercial director of Realistic Games, Peter Causley, CEO of Lightning Box and Nikolay Illyustrov, game producer at Playson.
CB What sources provide the inspiration for the theme of a new slot?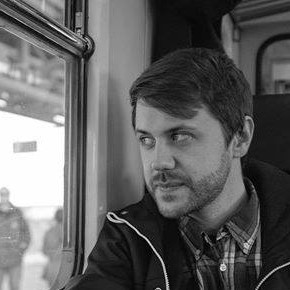 Nikolay Illyustrov: Essentially, it's a combination of strategically tracking trends and understanding market needs but having a core group of inspired games developers makes a huge difference.
It keeps our slots individualised, cutting edge and fresh. They never underestimate the influence and heritage of classic games and yet understand that there is a constant need for innovation. 
Peter Causley: Anything and everything is the simple answer as there is often no real rhyme or reason to the source of the inspiration. I will say, however, given the nature of slots and why people play them, that ideas that inspire wealth and prosperity are not a bad place to start. Anything that is on trend in society at large or popular culture can be a good thing too. You want themes to be fun and engaging, and most of all promote feeling of positivity. 
Robert Lee: Topicality plays a major role in creating the initial concepts. By taking inspiration from current trends and looking at what's relevant in individual markets, we develop game themes that resonate with a broad range of audiences. That's partly why seasonal games maintain prominent tab positions year after year.
We also build on and develop what has worked previously, taking games that have delivered positive results and adding a new twist that keeps the theme fresh and exciting for players. 
Alex Levchenko: We are living in the golden age of gaming development. We have analytics tools for market research by region, as well as limitless demographic information and can put the user first. Once you know them better, and what they're looking for, it is important to keep up with the latest trends and tap into their expectations with something new. 
CB: Why do themes like ancient Egypt and Irish leprechauns have such enduring appeal? 
AL: The history of these themes are as ancient as Egypt itself! Seasoned players all remember the first Book of Ra and the experience this slot delivered, so of course users will always come back to any game that offers this nostalgic feeling.
PC: These themes perpetuate because they were assigned to some of the great games of the past and we're all looking for a share of that success. But I think the feelings of wealth, luck and general positivity which I mentioned previously are at the root of them. 
NI: It is all about psychology. When you find a topic with that much gaming heritage it becomes such a recognisable commodity that players are immediately attracted to it. Your brain marks it as easy to understand, with a familiar and safe playability.
Players may also have a history of playing these games when they first started and that triggering of nostalgia can make players warm to a new game more so than others with less recognisable concepts.
"Anything that is on trend in society at large or popular culture can be a good thing"
RL: These themes have been around for a long time with proven success, first in the land-based arena and now in the online and mobile markets. Building a game with longevity is the ideal scenario for any studio, so when you have games like Cleopatra and Rainbow Riches that have truly stood the test of time, it is natural that developers will try to emulate games with the same level of longstanding popularity. There is a lot to be said for familiarity. 
CB: Do game studios copy themes from successful games in the hope some of that success will rub-off? 
PC: They say imitation is the sincerest form of flattery and it's easy to be critical of a studio that goes down the route of a tried and tested theme. But we're a risk averse industry, so it's no great surprise that there is sometimes safety in numbers.
Why take the risk on something outlandish when you know that players like theme A or theme B? As long as you put your stamp on it and don't just copy what others have done, I think it is legitimate.
RL: As the online slots market has become increasingly saturated with content, it has become more noticeable that studios are taking to copying successful themes, games and features.
However, a lot of developers that take influence from existing titles will add their own flare and characteristics in order to tailor games to their style, markets and customer demands. There are many facets to what makes a successful game and no "one-size-fits-all" approach. 
NI: Some game studios try to copy specific games that have been very well-received in a hope that some of that success will rub-off, but it can't be argued that well designed familiar concepts perform well no matter when they were released.
"They say imitation is the sincerest form of flattery"
It's important get the fundamentals right as you can always add to things, but essentially great gameplay comes from solid foundations, be they from classic slots or from innovative cutting-edge concepts.
CB: Do we run the risk as an industry of a being accused of a lacking originality and innovation?
RL: With the industry becoming increasingly competitive from a supplier perspective, it's likely developers will take fewer risks on new ideas and concepts. But that doesn't mean to say innovation has flat lined. In an industry as creative as casino game development there will always be room for disruption. 
Whether the next big thing is made from an entirely original theme, or a mechanic – like Megaways – that takes the industry by storm, eventually fresh concepts will come around that establish as the new primary sources of inspiration. 
PC: We do, but no more so than the movie or music industries that spawn their own fair share of imitators. But it's a balance. If you do something too similar to what is already out there you get panned for being a copycat or offering players insufficient variation.
"it's likely developers will take fewer risks on new ideas and concepts"
If you're too 'out there' or whacky you run the risk of losing the player, which is just failure by another name. The trick is to design something that is familiar yet different at the same time
AL: There's an interesting theory that all the stories in the world have already been written. You can see that with gaming, whenever you open one – there will always be an element of déjà vu.
At the same time, there's a way to create something new by taking inspiration from what already exists. The risk here however is to avoid stagnation, and this is where technology comes in – to provide an innovative new approach for an existing theme. 
NI: As the generation changes, new concepts and mechanics will evolve and possibly dominate classic themes. On top of this, the evolution of technology gives game designers more and more tools to work with.
Yet again it comes to the demand of consumers – classic slot design and gameplay will always be attractive to players but that should in no way hinder how a company innovates.
"Branded content is expensive, and certainly doesn't guarantee ROI"
CB: Is branded content the only way to guarantee exclusivity when it comes to themes? 
NI: Branded content means that you already take a massively popular concept and just put it in a slot or table game. Yes, you can innovate in the mechanics, but not on a theme.
For a game developer, this hopefully increases the likelihood of popularity, but the lifetime of such a product is questionable. It is much more effective to create a 'star' game of your own and implement its images into brand strategy as well. 
AL: Branded content is expensive, and certainly doesn't guarantee ROI. We believe it's essential to invest in technical innovations, as well as designing ideas to create unique content – by creating our own magic worlds, with our own characters and their stories. 
PC: Branded content has a long history and will have a rosy future in this industry because it is a solid way of guaranteeing eyeballs on a new game. It is the same principle in Hollywood, where the big-name star draws a crowd.
But as far as exclusivity of theme is concerned, some companies have made it their business strategy to rip off others, so in many markets licensing guarantees nothing! I would say branded content has its time and place, but it is not a panacea.
RL: It certainly helps but I don't think it is the only way.  Working closely with key partners will pretty much guarantee you exclusivity with them if you have the right game for their customers. 
We have started to release all of our new content exclusively with one different partner for a period of time before general release and this is working very well for both parties.