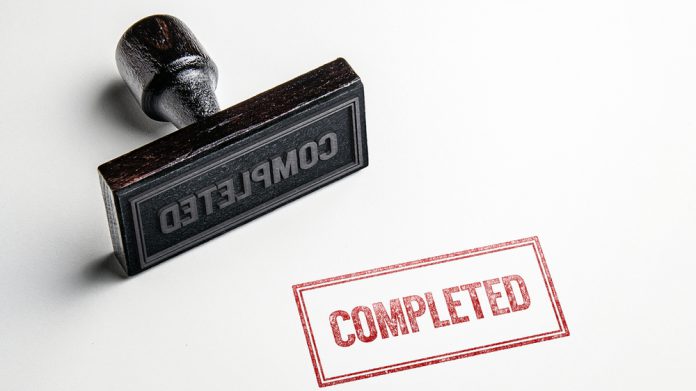 After clearing the Competition and Markets Authority purchase test a little over a month ago, the non-ministerial government department has published its 34-page full text decision regarding Inspired Entertainment's acquisition of Novomatic's Gaming Technology Group (NTG).
Initially agreed in June, the purchase sees Inspired gain certain Novomatic UK businesses, including Astra Games, excluding its casino business which will be retained, Bell Fruit Group, Gamestec Leisure, Harlequin Gaming and Playnation as well as the 60 per cent interest in Innov8 Gaming Limited.
Ultimately deciding to clear the purchase agreement due to a belief that the deal does not create a significant lessening of competition within the market, the CMA didn't refer the case under the terms of the Enterprise Act.
In its lengthy document the CMA shared details of how it came to the decision: "The parties' combined share (by new installed gaming machines) in the supply of B3 gaming machines to AGCs and bingo halls in the UK, between 2016-2018, was less than 30 per cent, both to AGCs and bingo halls combined and separately. The retained business will remain an effective competitor in the supply of B3 gaming machines to AGCs and bingo halls. 
"As a result, the number of independent competitors competing to supply AGCs and bingo halls will remain the same post-merger. After the merger, the parties will have a similar share of supply to Novomatic pre-merger, even taking into account Inspired's likely expansion within this segment. Scientific Games and Blueprint will continue to effectively constrain the parties."
Before going on to stipulate: "The CMA has also considered the possibility of Inspired foreclosing rival gaming content providers after the merger, by refusing them access to the parties gaming machines.
"The CMA has found evidence that, although it cannot be excluded that Inspired may have the ability to foreclose some content providers as a result of the merger, Inspired will not have the incentive to engage in a foreclosure strategy of its rival gaming content providers, given that the losses of this strategy would outweigh any potential gains.
"Accordingly, the CMA found that the merger does not give rise to a realistic prospect of an SLC, as a result of vertical effects, in relation to the supply of gaming content in the UK."
Inspired states that it plans to draw on each organisation's core strengths to broaden offerings, bring differentiated products to new sectors and geographies, accelerate key growth initiatives and offer enhanced capabilities, systems, field service and content.