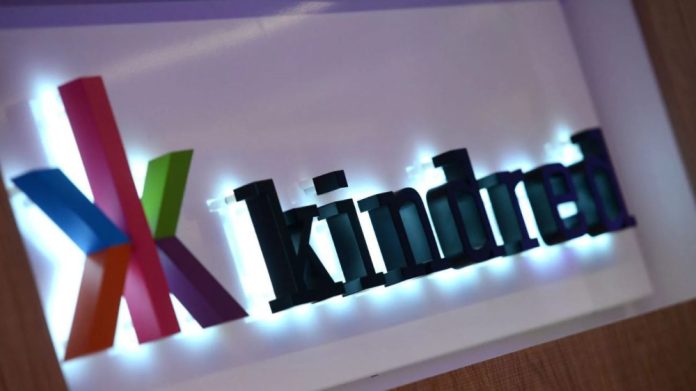 Kindred Group has seen challenges encountered earlier this year continue, as tough conditions in key markets hinder third quarter revenues.
Emphasising a commitment to growth within locally licensed markets earlier this year, the firm stated it continued to adjust in the Scandinavian nation.
Q3 revenue for Kindred dipped a slight two per cent to £226m (2018: 230.7m), for the full-year to date this stands at £676.6m, representing a 2.9 per cent increase from £657.5m.
Henrik Tjärnström, CEO of Kindred Group, explained as the the group publishes its latest financial report: "Similar to what we saw in the first half of 2019, re-regulation in Sweden resulted in difficult market conditions in the third quarter. 
"The current terms and conditions make it challenging to attract customers into the system and can lead to worsening channelisation. This, in combination with a lower than usual sportsbook margin in September, resulted in significantly lower gross winnings revenue and a £12.8m decline in EBITDA contribution from Sweden compared to the third quarter in 2018. 
"We also continue to experience headwinds in the Netherlands due to the removal of the iDeal payment solution."
In August Kindred, through its wholly owned subsidiary Trannel International, were handed a €470,000 fine by the Dutch gaming authority, Kansspelautoriteit for offering online gambling through unibet.eu.
Coming amid a steady stream of penalties handed down by the regulator, it was said that games such as blackjack, roulette and poker could be played on the website, in addition to sports bets also being, offered.
Tjarnström added:"Outside of Sweden and the Netherlands, we continued to see strong growth in several other markets, including the UK and France. Locally licensed revenue growth was particularly strong with 33 per cent growth, or 13 per cent growth excluding Sweden, compared to the same period last year. 
"As expected, this resulted in margin pressure from higher betting duties which increased with 26 per cent compared to the same quarter last year. However, this focus will drive more sustainable future profit growth. Locally licensed markets were 57 per cent of overall gross winnings revenue in the quarter."
With the number of active customers during the period dropping to 1.38m (2018: 1.53m), profit after tax also declined to £18.1m (2018: £36.9m), and £45.7m (2018: £92.3m) for the January to September period.
EBITDA for the third quarter of the year was £37.2m, a 33.2 per cent drop from £55.7m, and £98.3m for the year-to-date, down from £144.9m.
Tjarnström however remained upbeat on US-based prospects: "During the quarter, we launched the sportsbook product in New Jersey and the Unibet Sportsbook Lounge in Pennsylvania, with the online products to go live in November. 
"This will be a great opportunity to deliver revenue growth and eventually profit in the longer term. Our investments in the USA in the third quarter incurred an EBITDA loss of £1.8m."