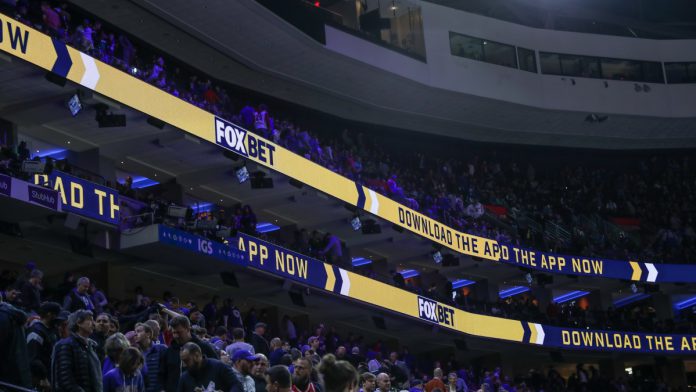 The Stars Group's Fox Bet brand, launched alongside Fox Sports, has announced that it has joined forces with National Basketball Association franchise the Philadelphia 76ers.
Initially launching in the state of Pennsylvania in September, the sports betting brands official partnership builds on authorised gaming operator agreements already in place alongside the NBA and MLB.
The new agreement will build awareness of its brand and app via the 76ers traditional, digital and social media assets, custom home game promotions, exposure on court side and LED signage.
Furthermore, Fox Bet will also present near-live game replays on 76ers Twitter, and will become the presenting partner of the franchise's radio game broadcast on 97.5 The Fanatic and for the team's 'hype video' played on the scoreboard leading into the fourth quarter of its home games.
"To have the opportunity to tie the Fox Bet brand to one of the most iconic sports franchises in NBA history is absolutely thrilling," commented Robin Chhabra, chief executive officer of Fox Bet. 
"This agreement connects us with an extremely passionate local fanbase in a unique way. We are proud to be associated with the 76ers franchise as they kick off what I'm sure will be a successful 2019-20 season."
Via the multi-platform deal Fox Bet is striving to develop a deeper connection to 76ers fans in the Philadelphia area, furthering its mission to bring its customers closer to the sports and teams they love. 
"Fox Bet has masterfully honed its unique brand positioning in the US; an experienced, longstanding European sportsbook, a savvy media company, and now an affiliation with the 76ers that further endears its brand and product to the Philadelphia, Pennsylvania and New Jersey market and sports community," said Adam Davis, chief commercial officer of Harris Blitzer Sports and Entertainment, owners of the 76ers.
"Recognising the passionate 76ers fan base, Fox Bet and our team look forward to amplifying a multi-tiered activation approach by creating dynamic, digital content and continuing to drive engagement with our brand, team and league."