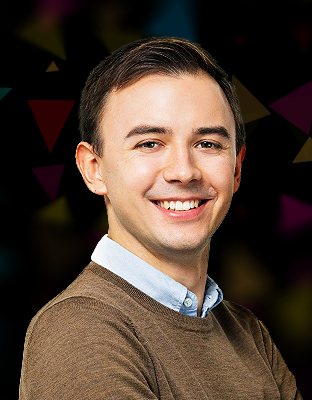 With glistening graphics and immersive gameplay, there are many ways online slots excite potential players. CasinoBeats spoke to Vsevolod Lapin, head of product at Playson, to discuss its upcoming release, Solar Temple, and why mechanics is the unsung hero of game development.
CasinoBeats: Playson's new release, Solar Temple, follows in the footsteps of the hugely popular game, Solar Queen. Can you tell us more about your latest slot?
Vsevolod Lapin: Solar Queen was quite an interesting project, as from a business perspective you want a game to be predictable as possible – something almost impossible in the gambling industry. We spent time testing and listening to feedback to help perfect the game math, making sure that it really delivers a truly immersive experience for players. Once Solar Queen had proved itself a hit, we knew some of our other ideas could work as well. 
When it came to developing Solar Temple, we wanted to utilise and enhance an already good working math model. The theme was crucial too, as it had to underline the experience of the game. Solar Temple has a much more balanced math, where during free spins, more wild symbols stick on the reels. Enhanced game animations were also introduced to support the flow of the game.
We kept the key mechanics of the 10-spins cycle and flaming frames feature, which transforms accumulated highlighted cells into Wild symbols on the 10th spin. Landing three Aztec pyramid scatter symbols triggers 10 free spins, and of course, the charismatic female is a stacked symbol.
CB: What inspires the game design process at Playson?
VL: Analytics. It may seem strange, but it's true – and the only way to be successful in a competitive market. We're constantly looking at our performance and predicting the market's trends and demands. After that comes the math, art, and sound tailoring, which takes up most of the time as all of these components are changing and influencing one another. 
Regulations and restrictions can also affect the design process, but in a positive way. They can be a trigger for inspiration which leads the brain into a more creative space. The ultimate goal is to design an aesthetically pleasing slot, comprising superb gameplay, which adheres to all areas of compliance. That makes your brain twist, and that can lead to some of the best ideas.
CB: In such a competitive market, what makes your slots stand out from the crowd?
VL: A mix of both proven concepts and innovative mechanics, which are wrapped in beautiful art and sound production. Players can find every type of game in Playson's portfolio. We have adventure-styled games, such as Solar Queen and Solar Temple which come with a certain cache, and also classic games which can be found in our Timeless Fruit Slots series. Our latest slots series, Funky Fruits, is already a big hit with players and is a more modern take on the classic slot theme. 
Let's not forget the less noticeable parts of the game that many people ignore. The game loading time, UI and UX, adaptability – all that is very important for a seamless gaming experience. We're constantly working to improve KPIs on these more technical parts of the games, and it's this attention to detail which helps us stand out in what is an intensely busy market.
CB: What can we expect from Playson's next releases?
VL: Excellence. We are planning on making more fun fruit-type games by expanding our Funky Fruits portfolio. This year we are focusing more on featured games with various mechanics comprising the most popular themes. We certainly have a busy year ahead with lots of news in the pipeline, but I don't want to let out spoilers just yet. One thing is for certain: it's going to be an exciting year for all the Playson fans out there.