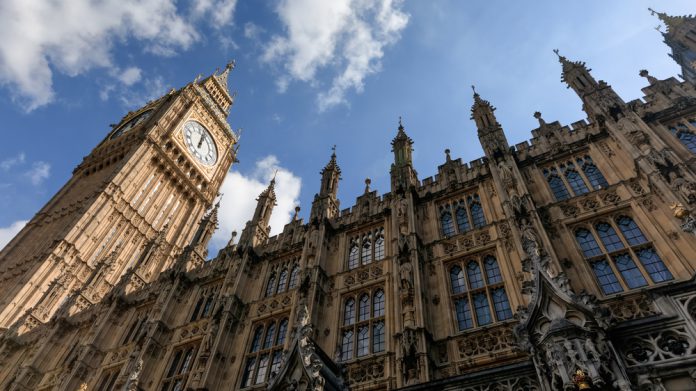 The Chair of the All Party Gambling Related Harm APPG has called on The Betting and Gaming Council to expand on its recent announcement to remove TV and radio gaming advertising during the COVID-19 lockdown, citing public interest and an urgent need to assess the impact.
In a letter sent to Brigid Simmonds, chair of the BGC, Carolyn Harris MP, chair of the GRH-APPG, began by stating the recent announcement was "welcome news" and that the APPG was "glad" the BGC was "finally" taking steps to respond to its calls to protect vulnerable gamblers, a month after the initial correspondence was sent.
The letter continued to read: "We also welcome your acknowledgement in this announcement that gambling advertising is harmful and something which must be restricted to protect people, Your recognition of this is an important milestone in this debate.
"We would, however, be grateful for further detail which would be in the public interest and is urgently needed to assess the impact this announcement will have."
@BetGameCouncil has now removed some gaming advertising during #COVID19 – conceding advertising is dangerous – but more must be done to truly protect vulnerable people. We've written today asking them to go much further and to end all advertising permanently. #timeforintegrity pic.twitter.com/ZPgZ08MzJT

— Gambling Related Harm APPG (@GRHAPPG) April 29, 2020
In the letter a series of bulleted point requests were also made by the APPG, which includes:
Information from its 'evidence-based' approach to be shared
BGC providing data on the take up of online gambling over the past three months compared to the same three month period last year, the take up VIP status over the same periods and the take up the types of games players over the same period.
Explain why BGC made this change now rather than one month ago when the lockdown began and concerns were first raised.
Asking the council to confirm, after they accepted that gambling advertising is harmful, if its members continue to restrict advertising after the lockdown period.
Will BGC also restrict all advertising, promotion, marketing and sponsorship including on social media and affiliate marketing?
Enquiring why advertising has been replaced with 'safer use' advertising rather than just removing the advertising altogether.
Calls were also made to commit to deposit limits for the duration of the crisis, implementing a £2 stake per spin limit. Moreover, actions to end VIP accounts, ending all gambling advertising and sign up offers for bonuses, and making data available to ensure independent research can be undertaken has also been proposed.
The Gambling minister, Nigel Huddleston, and the Gambling Commission were also copied into the letter.