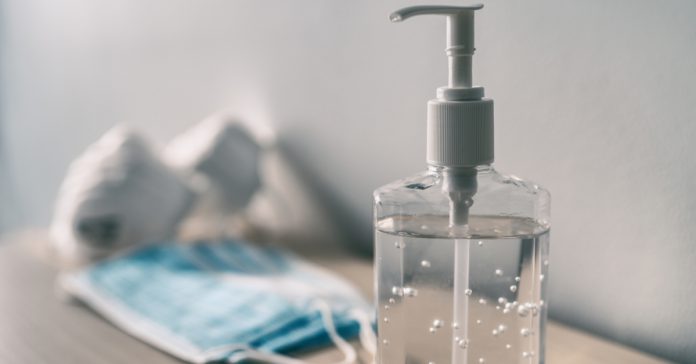 Caesars Entertainment has established an assistance fund in efforts to support its team members who have suffered unanticipated hardships, due to the current health pandemic, at the company's properties across the US.
Named "Caesars Cares," the employee assistance fund will be composed of contributions from its board of directors and executives. It will be administered by Lifeboat, a Louisiana-based public charity, and will be managed and overseen by an independent board of directors that includes a Caesars representative.
The independent board will evaluate applications for assistance to help Caesars team members based on unusual hardships arising from the COVID-19 public health emergency.
Alongside the assistance fund, the company has also announced that donations made its the Caesars Foundation will be used to support charities addressing COVID-19 related issues in the communities where it operates.
Tony Rodio, CEO of Caesars Entertainment, said: "Company support, in the forms of extended pay, paid time off and uninterrupted, company-paid medical benefits through the earlier of employees' return to work and June 30, 2020, for employees enrolled in company-sponsored health plans, as well as government assistance, will be a financial bridge for most of our furloughed employees until they return to work.
"However, some team members at our US properties may suffer other unexpected setbacks that require additional help. Caesars culture has always been based on caring for our people and our communities.
"Caesars Cares will be available to our workforce nationwide, and Caesars Foundation will support local charities engaged in fighting this public health emergency. These initiatives reinforce this caring tradition and are certainly appropriate in these challenging circumstances."
Aristocrat Leisure has provided further updates on the steps the company is taking to mitigate the impacts of COVID-19 on its business.
The group highlighted that its first priority remains the health and wellbeing of staff, families, customers and suppliers. Over 99 per cent of Aristocrat's global workforce is being supported to work from home.
It confirmed that all its land-based customers have suspended operations since mid-March, with re-opening expected to be phased.
Aristocrat's has confirmed its balance sheet remains "strong," with over $1bn in available liquidity with "significant" operational steps being taken to drive savings and optimise cash reserves.
Aristocrat CEO and managing director Trevor Croker commented: "We are very sensitive to the impact of necessary cost reduction measures on our people, and will work hard to support them through this difficult time consistent with our 'people first' approach.
"We believe that these changes will help maximise opportunities for Aristocrat's dedicated and talented people over the longer term. We will continue to do everything we can to restore momentum in our land-based business as quickly as possible recognising the importance of continuing to develop and deliver game content during this period."
Inspired Entertainment, provided an updated 13-week projected cash flow forecast to its lenders highlighting an improved liquidity profile as compared to a previously provided forecast.
Based upon the projections provided to lenders on April 24, 2020, Inspired current projections show an available cash balance of £25.7m, or $31.8m, by July 17, 2020, assuming the retail lockdown carries on for this period.
This is an increase compared to a prior projected cash balance of £10.1m, or $12.5m, by July 31, 2020 based upon prior projections provided to lenders on March 24, 2020.
Lorne Weil, executive chairman of Inspired, stated: "As the impact of this pandemic continues to grow, we remain focused on the well-being of our employees, while taking the necessary steps to strengthen our financial flexibility, prioritize investments, and reduce our expenditures in this time of uncertainty.
"While it is impossible to predict how long this crisis will last, we believe these actions will help us to navigate this environment to ensure our Company's long-term success."
The Venetian Las Vegas Casino has declared guests wearing facemasks are "welcomed" but "not required" as it aims for reopening in June.
Guests will be greeted in their suites with "personal care" amenity fit filled with disinfectants, and table games will have a three-player max while the chips in play will be cleaned every two hours. This forms small segment of the 800 plus initiatives and protocols that will be rolled out in the Venetian Clean Commitment.
The Commitment reads: "The health and safety of our Team Members, our guests, and our community is our top priority,
"By closely monitoring industry and government guidance regarding the COVID-19 virus, including information supplied by the Southern Nevada Health District, Centers for Disease Control and Prevention and World Health Organization, we have devised additional guidelines and procedures for sanitation and cleaning, with an emphasis on the prevention of virus transmission."
Cameras will be in use at every resort entry point, providing "discreet and non-invasive temperature checks" on all employees and guests. Those with a temperature at or over 100.4 degrees F will be subject to secondary screening.