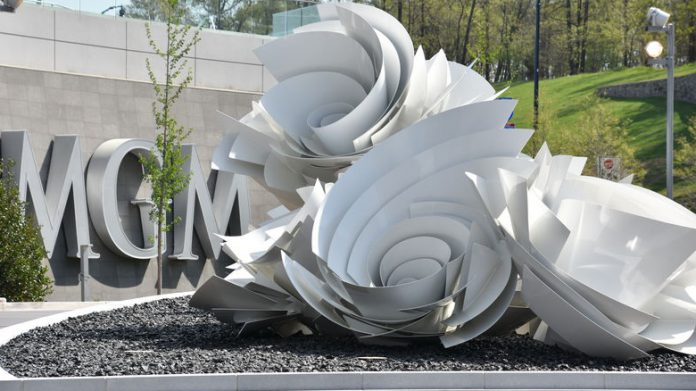 MGM Resorts International has become the latest casino operator to document the financial impact of the current crises after conceding that the group entered the year with strong growth expectations.
Asserting that the firm will continue the implementation of an extensive number of initiatives to optimise the long-term future outlook for the firm, with it "premature" to discuss potential reopening dates at its currently shutdown US and Macau-based property portfolio.
First quarter consolidated net revenues decreased 29 per cent to $2.25bn (2019: $3.17bn), primarily driven by the aforementioned temporary suspended casino operations and continued travel restrictions which resulted in a 63 per cent decrease in net revenues at MGM China.
Consolidated operating income and net income reached $1.3bn and $807m driven by a $1.5bn gain related to the MGM Grand Las Vegas and Mandalay Bay transactions, as adjusted EBITDA dropped 61 per cent to $295m (2019: $748m).
"The year started strong with results ahead of expectations, however the COVID-19 pandemic resulted in the closure of our properties which had a material negative impact on our first quarter results," said Bill Hornbuckle, acting CEO and president of MGM Resorts. "It is still premature to predict the opening dates of our domestic properties. 
"In the meantime, we are collaborating with public health officials, experts in epidemiology and biosafety, and both state and federal government to come up with a set of protocols that will help deliver a safe, secure environment for our employees and guests. 
"We are aggressively managing our cash outflows and strengthening our liquidity position to make certain that despite a lack of revenue, we are able to advance our longer term strategic initiatives such as a new integrated resort in Japan, growing our business in Macau,  and establishing a leading presence in sports betting and online gaming. With premier assets in most of the markets in which we operate, we are confident we will emerge from the crisis in a strong position."
Documenting performance across its three reporting segments, MGM saw revenue at Las Vegas strip resorts drop 21 per cent to $1.13bn (2019: $1.42bn). Excluding Circus Circus Las Vegas, which was sold in December 2019, net revenues decreased 17 per cent compared to the prior year quarter.
Net revenues decreased 10 per cent to $725.6m (2019: $803.9m) for the company's US regional entities compared to the prior year quarter, with MGM China's aforementioned 63 per cent decline seeing it finish at $271.8m (2019: $734.2).
"During this unprecedented crisis MGM Resorts maintains a strong liquidity position. We have benefited from the Bellagio, MGM Grand Las Vegas, and Circus Circus Las Vegas real estate transactions, which generated approximately $6.9bn of cash," added Paul Salem, chairman of MGM Resorts.
"In addition to $4.6bn of cash on the balance sheet as of March 31, 2020, excluding MGP and MGM China and adjusted for the recent bond offering, the Company also has access to $1.4bn of additional liquidity upon the redemption of its operating partnership units in MGP. Furthermore, we have recently cut our dividend to maintain maximum flexibility and allow us to continue to invest in our business. 
"As I have watched Bill and the team move swiftly to address the challenges of the COVID-19 crisis, I have tremendous confidence in their ability to manage the company through these challenging times.
"I look forward to working with management and the rest of the board of directors to create long term shareholder value by executing on our key strategic initiatives and increasing returns on investment through disciplined capital allocation."