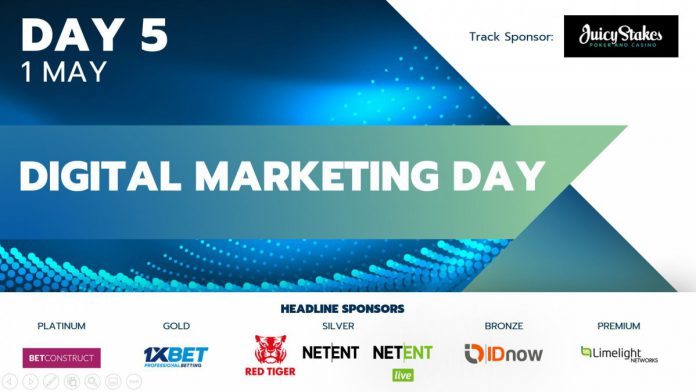 Delivering the keynote address on the final day of the SBC Digital Summit, Stuart Simms – group CEO of XL Media, and former global CEO of Rakuten Marketing – told delegates that he believes there are a number of new market opportunities for affiliates as the industry shifts towards a more digital way of operating.
Kicking off the Juicy Stakes sponsored Digital Marketing Day track, Simms said: "There is a huge market opportunity available to all affiliates at the moment. Digital is continuing to disrupt value chains that have historically been very hierarchical and now they are collapsing. This gives affiliates a massive opportunity to be able to support new products and services as they come to market. 
"So I believe that the affiliate space has got relevance both now and in the future. Albeit, we are going to have to shift to embrace technology, data and intelligence a lot more in the future."
Outlining the four key principles that need to be central to a company's transformation, Simms also emphasised that companies must become more agile in the way they operate – something he believes has been apparent as a result of COVID-19.
He added: "We think very carefully about expanding our publishing activities. This means increasing our content, ensuring that we're getting more user-generated content, that we get more rich media in place, that we offer more advice to consumers to advice that can be trusted. 
"We're lucky in that we sit on a wealth of data like a number of other affiliates that can be used to drive performance: data, insights, behavioural understanding of the consumers that we're engaging with. It should give us the armoury to match-make them with the right products and services.
"It's important for us to move from cascading and throwing a load of sites on the market to then working on fewer, but higher quality sites. We're thinking carefully about creating bold brands that have a clear identity, as well as a demographic that they're looking to engage with – and a clear story for that demographic too. 
"I also believe, and COVID-19 is amplifying this – is that we have to be more agile. We have to be flexible in the operating model. Rather than a defined hierarchy that stays in place for a number of years, we need cross-functional teams that are working in an agile way. The developmental capabilities that we have seen in the past are now going to have to be shifted into how we run our business day-to-day."
The SBC Digital Summit runs from 27 April to 1 May 2020 and features seven conference tracks, a virtual exhibition and virtual networking lounges, attracting an estimated 10,000 delegates logging in from around the world.