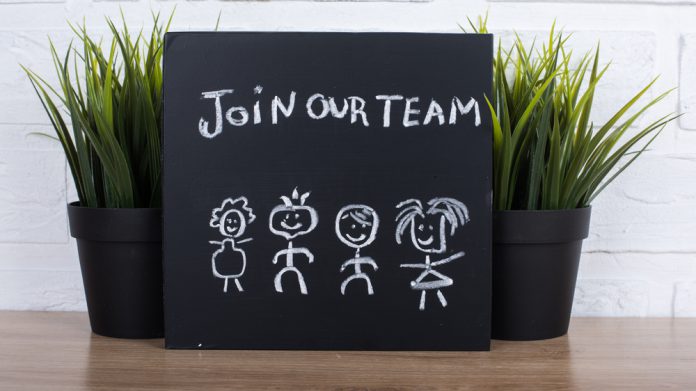 With plenty of movers and shakers around the industry, allow CasinoBeats to give you the rundown on a number of recent manoeuvres.
A Game Above
Bill Pascrell III has been unveiled as the new president of customer experience marketing agency A Game Above where he will direct and lead outreach and operations across the USA and Canada.
The company specialises in work across a number of business verticals, with clients targeting consumers, other businesses and content partners targeting community audiences.
Jakob Famme, A Game Above COO, commented: "Bill Pascrell III was our first choice to lead and grow A Game Above in the important North American market. As the individual who led the precedent-creating campaign to legalise sports betting in New Jersey – a model that is now followed across the USA – his network, knowledge and know-how is unparalleled in the industry.
"We're honoured to have him introduce A Game Above to North America, especially given the need to constantly convert and retain customers across the hybrid online and brick and mortar distribution channels that many A Game Above promotions are focused upon.
"As quarantine curfews relax, and the public return to play on property as well as online, we look forward to helping betting and gaming clients gain, retain and maintain their player audiences across all channels and products by leveraging our customer experience promotions."
Spectrum Gaming
Juliann Barreto has been named as the new chief financial officer and chief administrator of Spectrum Gaming Group, after having first started with the firm in 2018.
Lauded as being "instrumental in the growth, development and operations" of the organisation, Barreto's experience is said to have played a significant role in assisting clients worldwide with economic regulation and policy within both the casino gaming and hospitality industries.
Additionally, Barreto is the financial director for the National Council of Legislators from Gaming States, for which Spectrum serves as executive director.
Prior to working at the group, Barreto was the CFO for international restaurant and real estate firm, Aoki Group. She also is a co-founder of a popular Miami-based restaurant.
Barreto started in the gaming industry in 2007 working for Ernst & Young, where she advised private equity firms in the acquisition of hotels and casinos.
Quanta
Isle of Man based blockchain lottery operator Quanta has added further experience to its expanding roster after appointing Frank Schuengel as it's Nigerian subsidiaries new chief operating officer.
The group asserts a current focus of streamlining business activities and rolling out an updated version of its innovative blockchain lottery product throughout Africa, starting with Nigeria.
Quanta's board of directors made the decision to appoint Schuengel as the new COO after a thorough analysis and review.
"I am delighted to welcome Frank as our COO," noted Harmen Brenninkmeijer Quanta's CEO. "Experienced management will be vital for the success of Quanta.
"Frank is an e-gaming industry veteran whose global expertise and technical knowledge will benefit the company on its road to commercial success. I am confident that his extensive skillset and proven leadership will help us to focus on our goal of delivering value for our clients and shareholders."
BetSperts
Sports betting social platform BetSperts has completed its Q1 seed round of funding led by Parlay Capital Holdings.
In addition to completing its first financing, the crowdsourced firm has added David VanEgmond, the current head of strategy and corporate development at Barstool Sports and former Head of Strategy at the FanDuel Group, to its Board of Directors.
In the funding statement, new appointee VanEgmond commented on his addition to the board, saying: "I am thrilled to be joining the board to help support the next wave of innovation and growth for the company.
"BetSperts is extremely well positioned to be the digital community for sports bettors. Their engaging and transparent platform is unique in the sports betting market which is continuing its significant expansion in the US."