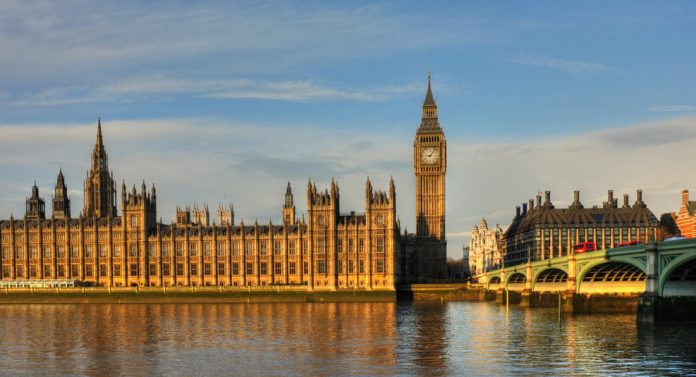 A cross-party group of MPs have called for an urgent review of stakes, deposit and prize limits as part of its final report into online gambling harms.
The All Party Parliamentary Group for Gambling Related Harm released a list of 30 recommendations to improve the procedures in place to tackle problem gambling, including an overhaul of the UK Gambling Commission and a blanket ban on gambling advertisements.
Following a year-long inquiry, the 50-strong group of parliamentarians have called for a 'smart levy' to fund research, education, prevention and treatment. The GRH APPG has suggested that a new Gambling Act should be introduced which is 'fit for the digital age' while establishing a Gambling Ombudsman is necessary to support consumer redress.
In its findings, the GRH APPG claimed that the Ombudsman would replace the 'unfit for purpose' UKGC, which it claims 'is struggling to keep pace with the fast growing industry' and is 'behind that of many other countries'.
Citing the recent pandemic as an example, the GRH APPG emphasised that the new Ombudsman would deliver 'greater protections to customers across all verticals.
The Rt. Hon. Sir Iain Duncan Smith, Vice Chair of the Gambling Related Harm All Party Parliamentary Group, said: "We cannot continue with the current lack of regulation for the online industry. We have an industry that is profiteering from vulnerable people gambling more than they can afford.
"The industry's ill named 'VIP Rooms' and their inducements have become a cynical tool to incentivise problem gamblers to gamble until they are spiralling into addiction and despair.
"We urgently need the industry to adopt safer standards and for our failing regulatory structure to be overhauled"
The Group's report is based on information collected from 10 public evidence sessions, closed sessions, submissions from a wide range of stakeholders and meetings with the Gambling Commission and gambling ministers.
Carolyn Harris MP, Chair of the All Party Parliamentary Group for Gambling Related Harm said: "This multi-million pound industry has destroyed people's lives. They resist change at every turn and claim to be reforming themselves but put forward limited changes.
"Their primary motive is profit. During the Covid pandemic they said they would end TV and radio advertising but just ended up replacing ads with ads – that none of us want to see. They have shown time and again that they will not effectively self-regulate. We cannot ignore this any longer. Urgent change is needed to stop this industry riding roughshod over people's lives."
Speaking at the recent SBC Digital Summit, Harris stated that she was on a mission to 'end the predatory aspects of the industry and its severe impacts on society's vulnerable'.
On the panel, Harris stated that she has a 'long list' of things to tackle, but her three main social concerns related to VIP programmes (including bonus incentives), lack of forced interventions by operators and affordability checks – all of which are also included among the GRH APPG's recommendations.
Ronnie Cowan MP, Vice Chair of the Gambling Related Harm All Party Parliamentary Group said: "Every day I speak to people whose lives have been destroyed by gambling addiction while the online gambling industry grows exponentially. This Government must not sit back and watch the unfettered growth of an industry that extracts money from people across the UK to line their own pockets.
"We are bombarded by gambling across all mediums and our sports are in hoc to an industry which seeks to profit from them. Young men, women and families are being destroyed by online gambling.
"Our Gambling Commission is not fit for purpose, we urgently need an ombudsman and the Government must do its job, it must not pander to the multi-million pound might of the online industry, it must put people and our communities first."
Publishing independent research undertaken by Survation, the GRH APPG underlined that its drastic measures carry public support, with regards to limits on gambling stakes and deposits, reducing gambling marketing exposure to under-18s and banning all offshore 'tax-avoiding' operators that have secured UKGC licences.
Commenting on the report by the APPG on Gambling Related Harm, a BGC spokesperson said: "Over 20 million adults enjoy gambling occasionally, whether that's on the National Lottery, bingo, sports or gaming, including online, and the overwhelming majority of them do so safely.
"Both the Regulator and the Government have both made it clear that there is in fact no evidence that problem gambling has increased, but as an industry we have to keep doing more to help those people for whom gambling does become a problem.
"Since the BGC was formed as the standards body last year, we have driven a number of significant changes across the industry – from advertising restrictions, encouraging deposit limits, monitoring play and spend so we can intervene to prevent customers getting into difficulties, closing online accounts, introducing strict new ID and age verifications, implementing the ban on credit cards and massively increasing funding for research, education and treatment.
"We are committed to making even more changes and to driving up safer gambling standards further, and we look forward to working with the Government on their forthcoming Review.Of course there will always be people who are anti-gambling and prohibitionists who are not interested in the fact the regulated industry supports over 100,000 jobs and pays over £3 billion in tax.
"But we have to avoid measures that could drive people away from gambling safely with online companies who operate in what is rightly already a heavily regulated market, to instead gambling online with unregulated, offshore, black market, illegal operators that don't conform to any standards or safeguards to protect problem gamblers and the most vulnerable".