A fresh wave of restrictive regulatory measures in the wake of the global pandemic has been approved by the Swedish government but operators, suppliers and even the regulator have all expressed their negative feedback and dissatisfaction at what this will mean both commercially and for players, who many say are likely to be diverted, in even greater numbers, to unlicensed sites.
So what is the future for Sweden? Touted less than two years ago as a great example of regulation done right and a promising market.
We spoke to Andrei Andronic, general counsel at Playson, Fintan Costello, managing director of BonusFinder, Alexia Smilovic, director of compliance and regulated markets at Relax Gaming, Julian Buhagiar, co-founder of RB Capital and Ewout Wierda, general counsel of Videoslots.
CasinoBeats: How can lawmakers best navigate the line between keeping players safe and overregulation that potentially pushes them towards unregulated markets?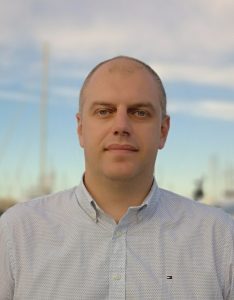 AA: Balance is always the key. The regulations must take into consideration the industry and how it is evolving. Ideally, regulators should work together as an integral part of the industry (rather than imposing laws from on high) without overregulating.
Operators who have been consulted and feel they're part of a system will comply with the regulation in turn. There are a number of jurisdictions where this works well now and if Sweden is to work as a regulated market this approach needs to be adopted quickly.
FC: Players want more freedom to play what they want and less restrictions on deposits, promotions and rewards. They look for the best possible offers, whether sites are licenced or not.
Regulators need to have the right responsible gambling measures in place to ensure players are safe and secure at all times and, once they are confident this is the case, they should not be afraid to give players more choice and more freedom – all within a fair and open, regulated framework.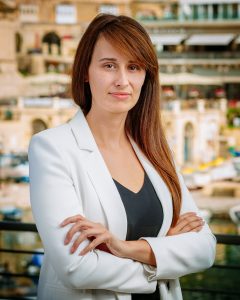 AS: For the government to be able to draw relevant conclusions, a thorough market analysis must take place. Every facet of the market should be taken into consideration; the variety of player profiles, problem gambling versus casual gambling behaviours, post-regulation players and migration to the black market, as well as new risks.
The current player marketing rules are a primary issue and have proved to be too restrictive for the market. The regulation had initially planned for some level of player marketing, however all the possibilities have been systematically discarded or penalised by the regulators based on a hard-line interpretation.
A few amendments to such approaches could make a big difference in restoring the balance in the market and could help solve different channelisation issues. B2B licensing, for example, would help level the playing field amongst industry stakeholders and promote a healthy jurisdiction; however, it's not a complete solution either. As with the initial operator's channelisation goal, it will be imperative to make licensing conditions and objectives viable to successfully channel the multitude of suppliers onto it.
JB: In lawmakers' defence, this is a delicate balancing act, and one that to date few territories have gotten right. Take the UK for example; unlicensed sites still exist but to a lesser extent due to the market's maturity, it has taken a tough stance on unlicensed activity and increased efforts to educate players on the dangers of the black market and problem gambling.
Player protection measures have been in place for many years but it is only really now that we are seeing concerted industry investment into research and technology to further minimise harm, increase education and advertising RG tools and to encourage players to 'have fun' when gambling.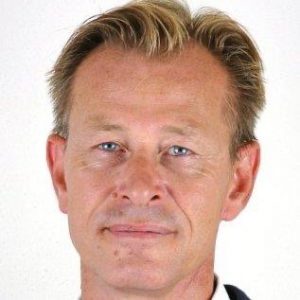 EW: Good player protection needs strict rules and channelisation. Past studies have shown that channelisation depends on taxes and the competitiveness of the regulated market. The gambling market is complex, and simplistic measures tend to push players who need protection away from licensees.
Governments should therefore create a framework with targets for gambling regulators, who have the expertise needed to find a good balance in the detail of regulations. Besides that, governments who sincerely want to protect players should know that every percentage point less tax will result in one per cent more channelisation.
CB: What risks do unlicensed platforms bring about in a situation like this?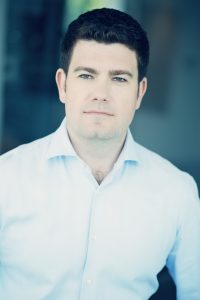 FC: The risks of the unlicensed platforms is very simple, how can we be sure players are being protected from a responsible gaming perspective? So the policies now being implemented are undermining the government aims.
AS: A market featuring a high level of unlicensed activity poses a lot of risk to players. Unlicensed operators do not provide the same level of protection, nor guarantee fair commercial practices. So, there's both a higher chance of a player being treated unfairly and no recourse or body to complain to. Unlicensed platforms may also lead to exposing players to scam websites thereby broadening the risk spectrum even further.
EW: The gambling authority has not been well-equipped to ring-fence the licensing regime through enforcement. Meanwhile, B2B suppliers could accelerate the steep decline of channelisation through favourable rates for fast-growing illegal operators. To slow down the decline of channelisation, the lack of enforcement ability will now have to be compensated by other action.
B2B suppliers could play an important role in this, if they were to be licensed subject to refusing business from illegal operators. Setting up B2B licensing is not hard, and the gambling authority has already shown that it can deal with licence applications very quickly.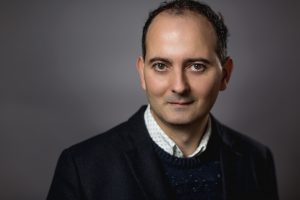 JB: The risks of unlicensed sites remains the same irrespective of where you are in the world. You are depositing funds into platforms and sites that are not bound by the rules and regulations of the country you reside in, and therefore you are at risk of playing uncertified products that could see you lose funds, or have funds withheld even if you win.
Not to mention the obvious lack of tax revenues that a country could receive, which in turn could go towards improving legislation for everyone as well as helping particularly vulnerable players. The consequences of unlicensed activity can thus be severe therefore Sweden will be a watching brief from July onwards when the new rules are imposed.
CB: What do you expect the Swedish market will look like in a year?
AA: Looking at the last few months with the COVID-19 pandemic and the impact it has had on the world let alone our industry, I am very reluctant when it comes to making predictions. Being an optimist, however, I hope to see a mature and balanced Swedish market where there is a bit more clarity and more collaboration between all actors involved. We need to work towards the common goals of creating an enjoyable and safe environment.
FC: With the proposed measures now being introduced on July 2 I'm afraid we will have a market where several incumbent licensees have left and the black market is even bigger. The Swedish government can still turn this around by scrapping bonus limitations and the proposed deposit limits which would increase the appeal for players to gamble with licensed rather than illegal brands.
AS: One year is a short period to expect any major regulatory shifts but there is a good possibility that B2B licensing will come into play by then, in the hopes of steering players towards licensed websites. However, it will have limited effects in the absence of a long-term strategy to block overall unlicensed activities.
Another facet of the problem is finding the right balance between player protections and the enjoyability of the product. Ensuring conditions are reasonable enough to keep the highest number of players engaged on licensed websites is imperative to the regulation's objectives. This said, there's little sign of any such reform underway so we may still observe a growth of unregulated operations in Sweden next year.
JB: It usually takes regulated markets several years to consolidate, but the combination of these new rules and the severe economic challenges ahead are likely to accelerate this trend and we could see several brands temporarily exiting the market until the situation changes.
Operators have cited 'Sweden' as a main cause for losses for too many quarterly earnings reports now. It is time to take some decisive action and unwind losing positions before conditions worsen.
EW: We are hoping for the best and expecting the worst. There is a real danger that the Swedish licensing regime will be severely damaged by measures which even the gambling authority has criticised. Since this will be at the expense of players who need protection, I hope the industry will get the opportunity to continue putting its massive investments into player protection to good use.