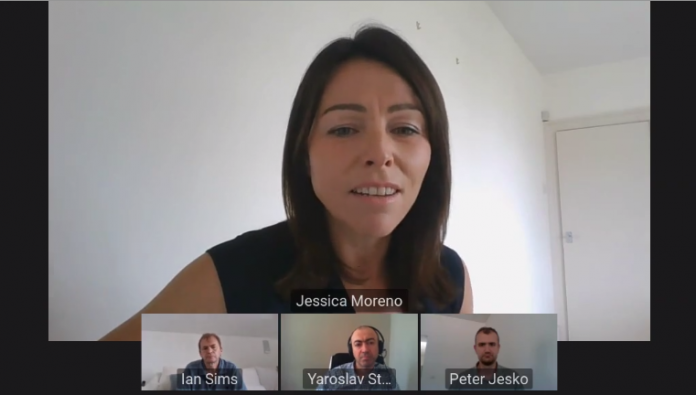 The compliance challenge for gaming affiliates was under the spotlight on the final day of CasinoBeats Malta Digital this morning, with a panel of specialists telling affiliates to diversify in order to be less vulnerable to regulatory change.
Ian Sims, founder of affiliate compliance specialist Rightlander, said: "Spreading the risk across markets is important for affiliates.  
"A couple of operators recently pulled out of the UK because of compliance issues, which means that every affiliate in that market for those operators loses commission, loses income. So spreading the risk across markets and operators is to be advised." 
The panel, titled Affiliates – Compliance Minefield, was sponsored by Safe Affiliate Programs and moderated by Jessica Moreno, Principal at JMore Legal in Malta. Given the need for diversification, Moreno asked the panel how new affiliates coming into a market could compete with established, larger affiliates.
"Smaller affiliates should look for niches and settle into them with well targeted content"
– Yaroslav Stanev, Oddspedia
Yaroslav Stanev, Chief Marketing Officer at betting affiliate Oddspedia, agreed that affiliates "should not put all their eggs in one basket." 
"Smaller affiliates should look for niches and settle into them with well targeted content," said Stanev, a notion echoed by Peter Ješko, Data Analysis & Affiliate Relations Lead, at gaming affiliate CasinoGuru.
Ješko said: "It is about focusing on doing things better than the opposition and focusing on small markets may well be the way to achieve that. I agree that one risk of this is that legislation and regulation changes are very hard to predict."
On the question of affiliates appearing authoritative and building a reputation, Sims continued: "It's quite simple, players want to hear from people who know what they're talking about. 
"Compliance doesn't have to be negative," said Sims. "The good thing is that compliance can build trust. If you have players that trust affiliates and trust operators, then you will have a perhaps smaller but better base of players to work with. 
Ješko concurred: "We want good relationships with operators of course but we want to offer our players the best information." 
"It's about striking a balance," continued Sims. "I'd be looking at removing anything from my website that could be deemed a risk. Especially old content or content that suggests that gambling can improve a player's lifestyle, for example. 
"I think the competitive advantage comes from being able to get through this compliance minefield and show you can work in this environment – that you can be trusted by operators and players."
The three-day CasinoBeats Malta Digital, delivered in association with Gaming Malta, concludes today. The event features 40 virtual exhibitors, numerous networking opportunities, 140 leading speakers, and countless business opportunities for 3,000 senior decision-makers from operators, suppliers, affiliates and other industry stakeholders.
Alongside the exhibition, networking and conference – the content from which will be available on demand to delegates after the event – visitors also gain access to the full range of entertainment on offer, including free-play slots, daily competitions and a selection of prizes such as iPads and cash.
Find full details of CasinoBeats Malta Digital, including information about how to register and the discounts available on company group passes, at the event's official website: https://sbcevents.com/casinobeats-malta-digital/