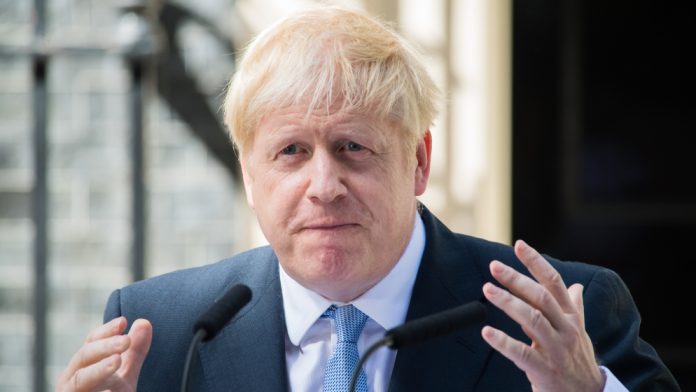 Casinos in England will not reopen on August 1 after Prime Minister Boris Johnson confirmed a delay of 'at least a fortnight' in the easing of lockdown restrictions.
Further venues in England were due to reopen from tomorrow, August 1. However, during a Downing Street press conference this afternoon, Johnson announced further restrictions  after it was confirmed last night that Greater Manchester and other parts of the North West would be placed in a 'partial lockdown'
During the briefing, the Prime Minister confirmed that rules on face coverings, which have been a key mandatory guideline in casinos around the world, will be extended to 'other indoor settings where you're likely to come in contact with people you do not normally meet such as museums, galleries, cinemas and places of worship'.
Johnson said: "We now recommend face coverings are worn in these settings and this will become enforceable in law from August 8."
Following the announcement of casino re-openings being pushed back another two weeks, chief medical officer Chris Whitty explained that the country has 'probably reached or neared the limits of what we can do in terms of opening up society'.
At the end of June, the Betting and Gaming Council called on the UK Government to 'urgently work' with casinos to ensure a 'safe and speedy' reopening this summer after criticising an 'inconsistent and nonsensical' decision to keep doors closed.
The BGC previously expressed confidence that the establishments would be permitted to resume action on the original scheduled opening date of July 4. Every casino in the country has been closed since March 23 as part of the national effort to tackle the spread of the virus, with operators said to have been 'working around the clock' to ensure premises and operations adhere to guidelines.
Following the Downing Street press conference, Michael Dugher, chief executive of the BGC, expressed his concerns on Twitter. He posted: "There is no evidence that casinos are 'higher risk' venues + what happened to the Govt's local lockdown strategy? Why should a casino business remain closed in Bristol in the south west where Covid is low, because there's a spike in Greater Manchester? Big threat to jobs."
There is no evidence that casinos are "higher risk" venues + what happened to the Govt's local lockdown strategy? Why should a casino business remain closed in Bristol in the south west, where Covid is low, because there's a spike in greater Manchester? Big threat to jobs.

— Michael Dugher (@MichaelDugher) July 31, 2020