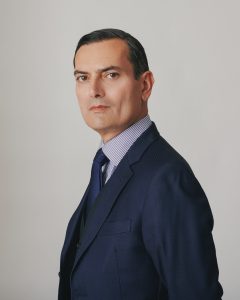 Engagement and retention have been the key themes of 2020, suggests Arcangelo Lonoce, head of business development Europe at Habanero, with acquisition never going "through the roof" and slots having not done an esports in the last few months.
With the impacts of COVID spread far and wide, and seemingly set to remain for some time, Lonoce documents the impacts felt by the supplier, adapting business plans and how increasing regulation affects innovation.
CasinoBeats: From Habanero's perspective, how has the impact of COVID and the recent lockdown affected player behaviour? 
Arcangelo Lonoce: In the countries most affected by COVID, we've found that players are betting even more responsibly. We've got the hard data to back this up, and in times of financial hardship, it's no surprise that individuals are spending less on gambling. Equally, however, during a lockdown period where most were forced to stay at home, extended play sessions have become more common as people look for entertainment.  
As a company that always looks to put its players and partners first, we welcome the emphasis on a responsible approach and I'm sure the regulators do too. The conventional wisdom in some quarters is that people gamble more in an economic downturn, but that's a fallacy which needs debunking. At any time, the vast majority of players dedicate a sensible budget to betting that is comfortably within their means. During the coronavirus crisis, that pattern has become more common, not less. 
CB: How has the casino industry responded to these changes? How would you rate the industry's approach as a whole? 
AL: The market has regulated itself. The gambling community's response has been highly commendable. The crisis has put our industry under the microscope somewhat, but despite the heightened media scrutiny, I've certainly seen no evidence of cynical exploitation. 
As a veteran of the gaming scene, this is something I'm absolutely delighted about. We've worked hard over the last few years as an industry to highlight the fact that we're here to entertain responsibly, and it's at moments like these where a spotless record ensures that the media (and politicians) can no longer use our sector as a punching bag to promote themselves. We also owe it to our customers, whose safety is at risk the moment regulators make life impossible for their own licensees.
CB: Have your business plans been significantly impacted? If so, how? 
AL: We're seeing a lot of operators begin to reshuffle their priorities. While this can affect development roadmaps for certain products, we haven't taken a commercial hit. After all, the widespread closure of land-based and retail outlets creates something of an opening for online providers looking to attract new customers.  
"…The last few months have been all about retention and engagement rather than acquisition"
This isn't necessarily a gamechanger though, and we shouldn't get ahead of ourselves. While there is plenty of opportunity (at this present time) to migrate land-based and retail players online, many are likely to return to what they know once the circumstances safely allow it. 
However, with the crisis only deepening in many countries, it may be some time until land-based casinos and betting shops can reopen. Until they do, we have the chance to attract players who are new to the online sector, and although some of them may be retained I do not expect the current crisis to result in an increase in land-based bettors permanently switching to online. Demographic changes will do that organically instead. 
CB: Did the pause on sporting fixtures create a new generation of slots fans? 
AL: Honestly? no. During the hiatus on live sporting fixtures, many expected esports, virtuals and the casino sector to fill the gap in entertainment. What we've seen from the numbers, however, shows that the last few months have been all about retention and engagement rather than acquisition. 
Players love our slots – and we're very proud of the brand loyalty we've generated, but RNG gaming is a very different discipline to sports betting, so we never expected to see a whole new army of punters banging at the door as soon as sports was cancelled. 
That's not to say there aren't plenty of potential slots fans out there though! With new markets across the globe beginning to regulate online gaming, it's an incredibly exciting time for us – and we're producing great games and signing new clients with gusto. 
CB: What does the casino sector need to do to retain these new players in the long run?
AL: We need to remember that, despite a lot of the hype that you may hear, slots never did an 'esports' in the last few months. Engagement and retention have been great – but as expected, acquisition never went through the roof. 
"I do believe regulation can lead to more innovation"
When it comes to retaining existing players, the quality of your content and your ability to seamlessly suit operators' needs are the most important factors by a distance. With new games still flooding the market on a daily basis, in order to succeed you need a product range that stands out, with operational excellence and strategic vision to back it up. 
CB: With talk of increasing regulation on the cards, do you see this stifling innovation when it comes to slot development? 
AL: Of course, regulation can make the game development process more difficult, and poses all sorts of challenges for new market entries. Having said that, it is nevertheless essential to maintaining a safe and healthy industry. 
I do believe regulation can lead to more innovation. Let's say the spin is increased to five seconds or more. What this means is that your game requires 'peripherals' to match the challenge. Visuals, sounds, and characterisation becomes essential when the thrill of the spin gets diluted. This is where restrictions become opportunities. 
An open dialogue between companies and regulators is also crucial, as mutual distrust doesn't help anyone. The ringfencing of certain marketing strategies and, in some cases, outright bans on advertising stifle investment and offer little in terms of player protection. 
By the same token, restrictions also make the braincells work harder to come up with innovative, out of the box solutions. It is undeniable that advertising bans have resulted in a renewed interest for product specifics and will result in enhanced quality offerings. Those who will not be able to adapt and will compromise on quality will be set to lose out.