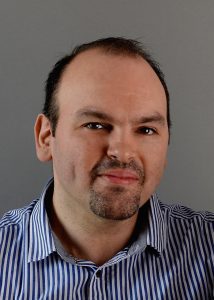 CasinoBeats spoke with Victor Arias, VP of Latin America at Pragmatic Play, about how the supplier has hit the ground running in the continent and what to look forward to in the coming months as more countries look to regulate in the region.
Latin America has long been touted as the spot for the next explosion in the igaming industry and this year the chatter reached fever pitch. Colombia's regulatory framework drew admiring comments from all corners, while in recent months Argentina, Brazil and Peru have all taken steps towards regulating, or at least made the right noises. 
As the market develops its regulatory footprint and more and more territories adopt legislation, both suppliers and operators will be eyeing up Latin America as the next great gold rush. By establishing a presence in Latin America through our new LatAm hub, we have the perfect opportunity to capitalise on market openings. 
It is vital when entering any market to make sure you have a clear understanding of the landscape, demographics, and player tastes. By establishing a presence with 'boots on the ground', we can get a feel for the territory and have a much sharper insight into how we can best ensure successful market penetration. 
In recent months we've experienced significant success since opening the hub. Deals with BetMotion, Universal Race and Superbets have been accompanied by concerted growth in the region as appetite grows for our slot portfolio, as well as our bingo and live casino products. 
While having a multi-vertical product portfolio allows us to be well placed to give operator partners a complete solution, it is also our local expertise which allows us to build fantastic relationships in the continent. These relationships are key in allowing us to have collaborative working environments with our clients and giving them the ideal content to gain market share with the betting population.  
"…suppliers and operators will be eyeing up Latin America as the next great gold rush"
Approaching the Latin American market with a diverse, multi-product offering has afforded us more opportunities to pursue revenue streams in different verticals. Some markets may have a passion for slots, others for bingo or live casino, and with Pragmatic Play's complete solution, we can become a one stop shop for operator partners.
Having a varied offering, available through a single API integration, means partners can have peace of mind when trying to both acquire and retain customers through the strength of their portfolios. 
The upcoming SiGMA Latin America summit gives the industry the perfect opportunity to look at some of the issues and challenges that the igaming world has faced, while also exploring the opportunities in front of us.
Pragmatic Play will be one of the virtual show's main sponsors, while I will be participating in a panel discussing the Argentinian market, and how to deal with fragmented federal state regulation. It offers a great opportunity to talk about the exciting state of play in Argentina, and how to approach it to gain the best results. 
With plentiful opportunities as the region matures and online gaming becomes more widespread, the entire continent seems primed for a period of sustainable growth, ensuring it becomes a hotbed of innovation, engagement, and activity.
This also means there's a chance operators become overwhelmed with suppliers from all over the world trying to crowbar content into their portfolio, which may not be targeted or tailored to the demands and desires of the Latin American public.
By having a presence on the ground and years of experience within our LatAm team, we can ensure that our knowledge is imparted to our partners, giving them the best shot at establishing themselves in what should be a thrilling time for the continent.