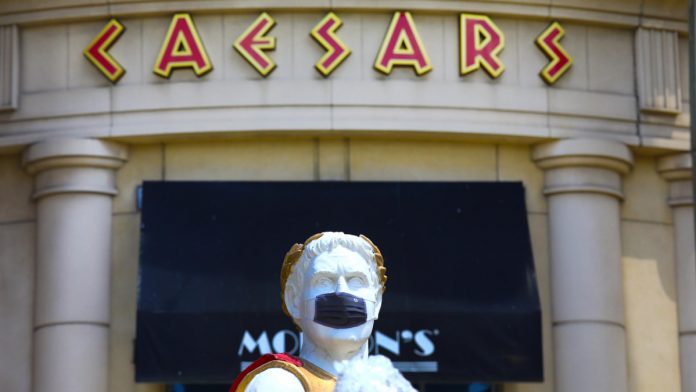 US casino operator Caesars Entertainment has confirmed that it's to proceed with an initial £2.9bn ($3.7bn) bid to acquire William Hill, just months after the firm secured its long awaited $17bn merger with Eldorado Resorts.
This follows news last week that William Hill had received 'separate cash proposals' from US private equity fund Apollo Global Management as well as Caesars. 
At the time, William Hill explained that talks were ongoing between the two aforementioned parties, but claimed 'there can be no certainty that any offer or deal terms will be made'.
Subsequently, Caesars has confirmed that it has concluded its due diligence process and is in 'advance discussions' to acquire the UK bookmaker. At a 57 per cent premium on William Hill's share price at the start of this month, Caesars has stated that the firm's board was "minded to recommend" the proposal to shareholders.
Of further significance, Caesars maintains that it holds the right to terminate its strategic US partnership with William Hill should its offer be rejected in favour of Apollo Global. If a buyout of William Hill can be agreed, the organisation anticipates closure in the first half of next year.
Tom Reeg, Caesars' chief executive, in a statement said: "The opportunity to combine our land based casinos, sports betting and online gaming in the US is a truly exciting prospect.
"William Hill's sports betting expertise will complement Caesars' current offering, enabling the combined group to better serve our customers in the fast growing US sports betting and online market."
Adding: "We look forward to working with William Hill to support future growth in the US by providing our customers with a superior and comprehensive experience across all areas of gaming, sports betting, and entertainment."
In a statement, Caesars stated that it would fund the acquisition via a new equity raise, in addition to taking out $2bn of new debt secured against William Hill's non-US businesses.
The US has become a core focus for William Hill, with the firm making further headway into Colorado, Indiana and Michigan this month alone.
"Together with igaming, which is currently outside the scope of the joint venture, Caesars expects that the enlarged sports and online gaming business in the US could generate between $600m-$700m in net revenue in FY2021," the statement added.