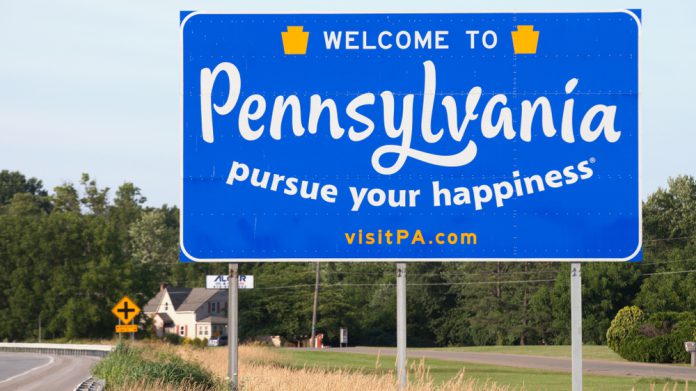 The Pennsylvania Gaming Control Board has praised consistent efforts made to grow the region's igaming and online sports betting ecosystem, as an "usual" year posed a number of unique challenges. 
Coming as the global COVID-19 pandemic continues to cause devastating effects worldwide, the Keystone State regulator has published the fifteenth iteration of its annual report. 
Containing an analysis, examination and update of the region's entire betting and gaming industry, the growth of online provided some respite amid state-wide land-based closures.
Acknowledging that casinos remain "the backbone of the gaming industry in Pennsylvania," the 2019/20 report states that "the loss of casino revenue for a period of time due to the COVID-19 closings enabled additional growth in the new igaming market, which saw its steady ramp up of revenue be accelerated during the second half of the fiscal year"
Off the back of a record setting 2019 for gaming revenue in the commonwealth, the health crisis forced the closures of retail sportsbooks and video gaming terminals, as well as casino properties. 
This led to an 18 per cent downturn in gaming revenue, with it estimated that $265m was wiped off anticipated tax revenue. The closures also greatly affected employment in the industry with most of the 16,000 casino employees furloughed.
Total online casino revenue finished up the reporting period at $249.89m, encapsulating $153.63m from slots, $62.6m from table games and $24.6m in poker. Tax contributions totalled $97.2m.
David Barasch, chairperson at the PGCB, explained: "To describe fiscal year 2019-2020 as different would be a massive understatement. The health and safety restrictions needed to fight the COVID-19 pandemic were debilitating for Pennsylvania's land-based gaming industry.
"This led to significant revenue loss and temporary unemployment for thousands of industry workers. However, there was some good news, in large part due to legislative action that allowed legalised gaming to expand beyond casino walls.
"The launch of online casino-type games and sports wagering that occurred in early and mid-2019 grew rapidly and provided patrons of legal gambling to gain a new outlet beyond the casinos."
Sports wagering revenue surged from $21.7m in the 2018/19 annual report to $113.72m in the latest edition, made up of $85.35m in online and $28.37m from retail operations. Total handle came in at 2.28bn, with tax revenue reaching $40.9m (2018/19: $7.82m).
On a land-based basis revenue from slot machines fell to $1.69bn (2018/19: $2.37bn), with tax revenue declining from $1.23bn to $875.3m. Table games recorded revenue of $644.54m (2018/19: $885.58m) with tax of $103.55m (2018/19: $142.42m).
Kevin O'Toole, executive director of the PGCB, said: "Even during the multi-month retail shutdown, staff was very busy as new and additional roll-outs were conducted for both casino-type and sports wagering online systems. 
"During the 2019-2020 Fiscal Year, casino-type online gaming expanded from eight to ten operators, while online sports wagering increased from three to nine sites. Prior to the pandemic, the new video gaming terminal market at qualified truck stops was launched and as the fiscal year ended, 28 establishments were offering VGTs with many more planned during the next fiscal year"
Furthermore, the PGCB also expressed optimism at the growth continued growth of online casino and sports wagering during the period ahead, as well as the delayed construction projects, by Cordish Companies and Penn National Gaming, ongoing around the region.
"We anticipate that fiscal year 2020-2021 will see continued growth with the opening of several new casinos and additional online gaming," Barasch added.
"We are confident that the Pennsylvania Gaming Control Board is well-positioned to manage these additions, as we remain one of the nation's leading gaming regulators."