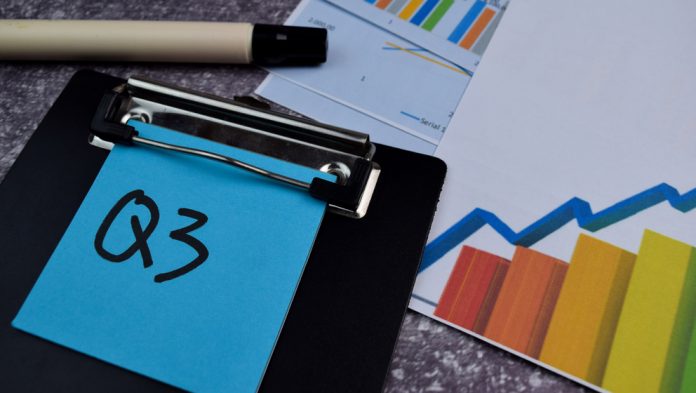 Twin River Worldwide Holdings revenues decreased by 9.8 per cent to $116.6m, while income from operations grew nine per cent to $23.4m, as the company revealed its Q3 financial results for the period ended September 30, 2020.
Net income for the third quarter of 2020 was $6.7m, a decrease of $0.3m year-on-year and adjusted EBITDA was $38m, an increase of $2.4m, or 6.8 per cent, year-on-year. Income from operations of $23.4m increased $1.9m or 9.0 per cent, while net income of $6.7m was slightly down, compared to third quarter 2019.
George Papanier, President and CEO, commented: "We are pleased that in the midst of this unprecedented operating environment, we continue to achieve positive financial results. Our significant margin expansion and early returns from our acquired properties in Kansas City and Vicksburg drove an increase in adjusted EBITDA year-over-year, even amid continued limited capacity.
"These results are a testament not only to our dedicated management team and valued employees, but also to our proven business model. I am very proud of how hard the teams at the property level are working to keep our customers and team members safe during this challenging environment."
As of September 30, 2020, the company recorded $115m in cash and cash equivalents, excluding restricted cash, and an unfunded $250m revolver. On October 9, 2020, the company issued an additional $125m of its 6.75 per cent unsecured senior notes. Proforma for the additional $125m of notes, the company had cash on hand of approximately $240m as of September 30, 2020 and the ability, subject to the terms of the applicable agreement, to borrow the full $250m under the revolver, for a total liquidity of approximately $490m. 
Papanier continued: "In addition to our strong financial performance this quarter, we continued to execute on our disciplined and diversified portfolio strategy. Including those properties under contract we are now positioned to operate in ten states. 
"Additionally, we acquired the iconic Bally's brand, under which we will unite the high-quality customer offerings that span our increasingly national footprint, leveraging a brand synonymous with first-class gaming and entertainment. As the first step in this rebranding initiative, we recently announced that Twin River will change its name to Bally's Corporation, effective November 9, 2020."
Moreover, Twin Rivers' net of interest income for the third quarter of 2020 increased from $6.3m to $16.9m compared to the third quarter last year. This increase was a result of timing, differences in interest rates, and debt obligations outstanding in each respective period.
The company recorded a tax benefit of $200,000 in the third quarter of 2020 despite generating positive income before tax of $6.5m for the period. This benefit can be attributed to the impact of the CARES Act on the federal rate applied during the quarter related to newly acquired properties in Kansas City and Vicksburg.
The company generated approximately $18.1m in cash flow from operations in the quarter and had capital expenditures of $3.1m for the period, resulting in free cash flow from operations of approximately $15m in the quarter.
Concluding, Papanier noted: "Our disciplined approach has preserved flexibility and moderated financial leverage to levels that have allowed us to have the liquidity to better deal with the kind of uncontrollable events 2020 has dealt us. Our first announced sale-leaseback transaction highlights, even during these challenging times, the untapped potential of our predominantly owned real estate portfolio."