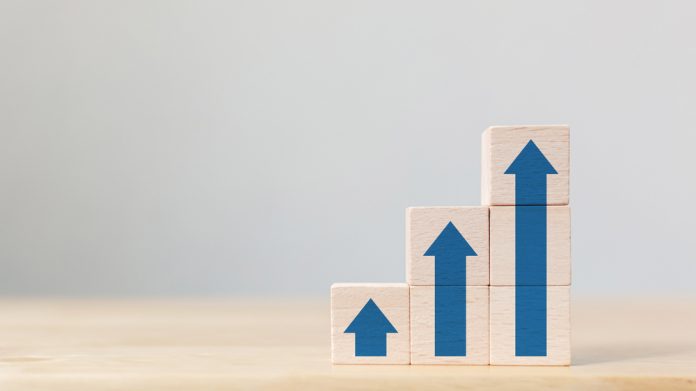 Everi's gaming segment witnessed a 17 per cent increase as overall revenue for the three-month period ending September 30, 2022, rose 21 per cent. 
Publishing its Q3 results, the group revealed that its gaming vertical grew to $112.5m when compared to the same period the year prior, which stood at $95.8m, citing a growth in the number of gaming machines sold as a primary driver at 57 per cent, as well as gaming operation revenues, including digital.
Revenues for the three-month period ended September 30, 2022 increased 21 per cent to $204.3m compared to $168.3m in the third quarter of 2021. Recurring revenues increased nine per cent driven by growth in both the games and fintech segments to $143.6m from $131.2m in the prior-year period.
Revenues from non-recurring sales increased 64 per cent to $60.7m compared with $37.1m in the prior-year period.
Randy Taylor, Everi's CEO, said: "The third quarter year-over-year increases in revenues, net income and adjusted EBITDA and our consistent improvement in our financial results throughout 2022 reflect the operating momentum across each of our businesses due to the continued broad-based demand for our products.
"Our strong financial results this year have been driven by steady growth in our recurring revenue streams together with a record level of revenues from gaming machine and fintech hardware sales. Our focus on top-line growth and operational excellence is delivering consistent year-over-year earnings growth and strong free cash flow generation."
Returning to the gaming sector, Everi's operating income decreased from Q3 2021 by $4.6m, which the firm stated reflects higher revenue from gaming machine sales, offset by lower margins on machine sales due to increased supply chain costs as well as higher operating expenses.
Adjusted EBITDA was $57.2m compared to $57.7m in the third quarter of 2021. Revenues from the recent acquisition of Intuicode Gaming were $2.3m in the 2022 third quarter.
Furthermore, gaming operations revenues for Everi increased five per cent to $75m compared to $71.6m in 2021.
Within its operations, Everi noted that its installed base increased eight per cent, 1,314 units, year-on-year. On a quarterly basis, the firm experienced an increase by 271 units to 17,735 units altogether, as of September 30, 2022.
In addition, the premium portion of the installed base increased by 19 per cent, 1,374 units, year-on-year. This added 370 units on a quarterly sequential basis to 8,725 units. Everi stated that this growth was driven, in part, by its continued placements of Cashnado and Smokin' Hot Stuff Fire and Ice units.
Revenues from digital gaming rose 34 per cent to $5.1m in the third quarter of 2022 compared to $3.8m in Q3 2021. In its report, Everi reported that the increase in digital revenues reflects an expansion in the number of gaming operator sites featuring Everi's games along with growth in the library of available slot content.
Taylor continued: "We received a tremendous positive customer response to the launch of our newest products displayed at the Global Gaming Expo in early October, quite possibly our best-ever show.
"This favourable feedback combined with the growth prospects related to our recent acquisitions, fortifies our confidence for continued operating momentum and strong cash flow in 2023.
"Our capital allocation priorities remain directed toward extending the success we have achieved through investments in high-return internal product development to grow our core businesses and prudent acquisitions that extend our product and service capabilities to expand our addressable markets, as well as continuing to return capital to our shareholders."
Overall in the third quarter, Everi reported its operating income was $54.6m in comparison to the year-prior, which stood at $55.1m, citing lower operating margins compared to 2021 as a reflection of a change in revenue mix.
Net income witnessed a dramatic spike, growing by 339 per cent to $29.4m, equivalent to $0.30 per diluted share, compared to $6.7m ($0.07 per diluted share) in Q3 2022.
The provision for income taxes increased $10.6m in the 2022 third quarter. Everi claimed that this could be attributed to the reversal of the full valuation allowance on certain deferred tax assets that occurred in Q4, 2021.
It was added that 2021's third quarter included a pre-tax charge of $34.4m for the loss on extinguishment of debt related to the Everi's debt refinancing transactions.
Adjusted EBITDA increased seven per cent to an all-time quarterly record $96.6m. Up from $90.6m in Q3 2021.
On the back of its third quarter performance, and looking into the near future, Everi tightened its full year 2022 guidance for net income to $112 from $117m, with its adjusted EBITDA also cut by $5m to $371m from $376m.
Taylor concluded: "With our confidence in our long-term growth prospects and a belief that the current valuation of our company does not fully reflect our underlying strength and growth opportunities, we have been returning capital to shareholders through opportunistic repurchases of our shares as part of our focus on creating additional long-term shareholder value."