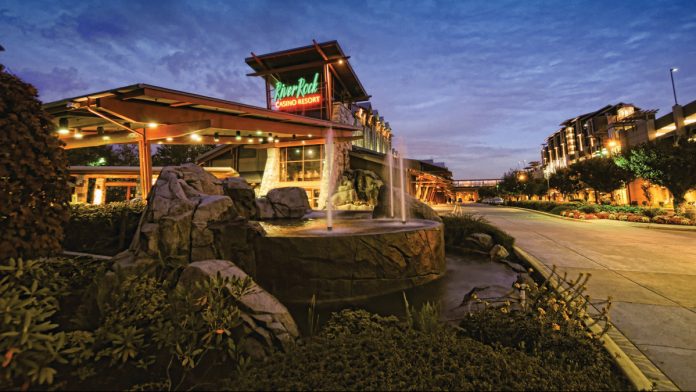 Great Canadian Gaming has documented an impending buyout by funds managed by affiliates of Apollo Global Management, as the firm's third quarter performance plummets amid ongoing impacts of the global health pandemic.
Under the terms of the agreement, Apollo Funds will acquire all the outstanding shares of Great Canadian common stock for C$39.00 per share, in a transaction with a total enterprise valuation exceeding C$3.3bn.  
"The board of directors, based on a recommendation from the special committee of independent directors, has unanimously concluded that this transaction represents the best course of action for the company," explained Rob Baker, Great Canadian's CEO. 
"Factoring in our long-term prospects, this transaction will unlock value for our shareholders at a significant premium to our current share price. We are pleased that this transaction represents a great opportunity for our shareholders, while continuing to support the success of the business longer term. 
"We believe this transaction is beneficial for our shareholders, our team members, our guests, and other stakeholders as we continue to execute on our operational and development plans into 2021 and beyond, while we navigate through this volatile time. 
"In addition, we believe Apollo's extensive experience in the gaming sector will provide additional strategic benefits to help expand our gaming and hospitality offerings and to secure our position as a long-term market leader."
Following the close of the transaction, Great Canadian will remain headquartered in Toronto, led by a Canadian management team and with Canadian board members. Upon completion, Apollo also anticipates that certain Canadian institutions may co-invest in the transaction to become equity owners in the company.
Alex van Hoek, partner at Apollo, commented: "Great Canadian is a leader in the gaming and entertainment industry and, based on our experience and knowledge of the space, we see opportunities to work with their talented team to drive additional growth and value. 
"With an industry-leading portfolio of assets and established presence in the best geographic markets across Canada, we are excited to help bring an enhanced experience to more guests across Canada."
The temporary suspension of all of the company's gaming facilities for almost the entire third quarter has resulted in significant financial declines, with revenue dropping 87 per cent to C$43.1m (2019: C$341.1m). Net loss reached C$49m from a profit of C$69m a year ago, with adjusted EBITDA finishing at C$8.9m, a 94 per cent drop from C$142.3m.
For the nine month period ending September 30, 2020, revenue has fallen 62 per cent to C$379.7m (2019: C$998.3m), net loss reached $56.9m from 2019's C$233m profit, and adjusted EBITDA declined 65 per cent to $143.7m (2019: C$405.4m).
Baker added: ""We were able to safely reopen our gaming properties under restricted operating conditions in Ontario and in the Atlantic region, allowing us to initially bring back to work a small complement of team members in these provinces. We have worked diligently these past several months on comprehensive reopening plans that adhere to provincial guidelines on health and safety.
"We will continue to follow the direction of provincial governments and local health authorities, which continues to be rapidly fluctuating and will require the company to adjust the operating environment in the future as conditions evolve, and may include temporary resuspensions like those we experienced with some of our properties
"Although we have partially reopened our gaming properties, gaming revenues in each jurisdiction are significantly reduced due to the restricted operating conditions."