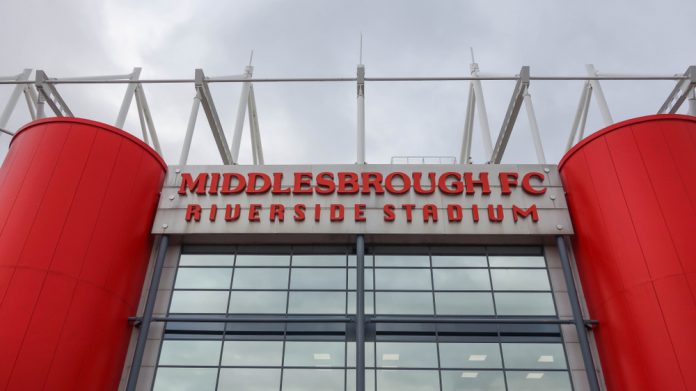 The Kindred Group and Middlesbrough FC have inked a memorandum of understanding which will see the club's principal partner aim to increase links with both the MCF Foundation and supporters.
Labelled a 'community initiative,' the commitment will see the online gaming operator promote safer gambling messaging via the team's front of shirt logos, as well as across at least 20 per cent of LED, and throughout digital, advertising. 
Neil Banbury, general manager of Kindred Group UK, said of the initiative: "We are proud of this ground-breaking agreement reached with Middlesbrough Football Club. It is another example of our deep commitment to developing a new model for football club sponsorship.
"The agreement acts as a baseline for our collective work in ensuring our sponsorship benefits both the club and its communities. Kindred Group is leading the industry on this approach – and we are excited to see the partnership continue to develop in the coming months."
The group has also, via the MoU, pledged to remove logos from any web pages specifically targeting under-18s, and only feature players aged 25 and up in marketing materials. 
Moreover, its supporters' assurance will see Kindred give back at least 20 per cent of merchandise and hospitality rights via giveaways and competitions, as well as utilise access to players and club footage to create "engaging and relevant" content.
Lee Fryett, Boro head of commercial, commented: "We're delighted in agreeing this MoU. This will offer increased opportunities for both our Foundation and our fans and is also a commitment to responsible gambling messaging. 
"The three key pillars of the MoU are community, supporters, and marketing and Kindred Group have made a real commitment to show their support for this."
Furthermore, Kindred has donated first team sponsorship space to the MFC Foundation for the home shirt of one match a season, warm-up shirts for three matches per season, and third shirt.
At least 20 per cent of digital and print advertising space has also been donated to the foundation, with the group asserting that it will continue to support future community-based enterprises.
Helena Bowman, head of MFC Foundation, added: "We are delighted with the ongoing commitment from Kindred to our local community. At MFC Foundation we aim to make a difference by using the power of the football club badge to raise aspirations and positively change lives. 
"Kindred's dedication to supporting our community initiatives will help enhance the work of the Foundation and allow us to reach even more people through our programmes."