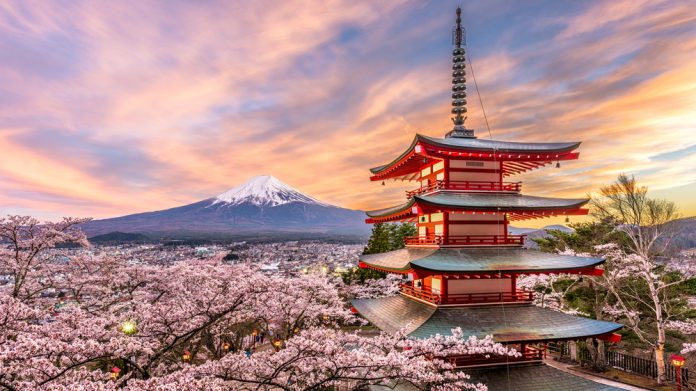 Mohegan Gaming and Entertainment has set its sights on further Japanese expansion, after inking a partnership with Oshidori International Development Godogaisha in Japan.
The collaboration represents a joint bid for an integrated resort license in Nagasaki, which it is believed is battling with Wakayama, Osaka, and Yokohama for one the three approvals that are up for grabs.
The national government last year delayed the application period regarding its IR timetable, with the new timeline to run from October 1, 2021 to April 28, 2022.
Through the agreement, Oshidori and MGE not only aim to collaborate in developing a premier integrated resort, but also in creating a dynamic community for Nagasaki to become "a premium travel destination and a premier residential choice".
The potential IR project would be developed in Sasebo city, with the Nagasaki prefecture's bid selection process projected to take place throughout the summer and into the latter stages of 2021.
"We are honoured to work with Oshidori International and leverage their team's unparalleled experience on this IR license bid in one of the fastest growing markets in the world," explained Mario Kontomerkos, MGE's CEO. 
"Japan offers important development opportunities that will benefit the Kyushu economy. Our growth strategy took into consideration the significant cross marketing opportunity between Project Inspire in Korea and Kyushu, Japan.
"As operators of ten properties globally including one of the largest integrated resorts in the western hemisphere, we are eager to bring our expertise to this venture."
Oshidori International Development Godogaisha is a Japanese company established for the purpose of developing an integrated resort in Sasebo City of Nagasaki Prefecture.
The group, whose parents company is the Hong Kong Stock Exchange listed Oshidori International Holdings, says that it will work alongside local governments, businesses, universities, other organisations, and local residents to continuously work on regional development, with a Nagasaki IR the major catalyst.
"We are proud to partner with MGE on this landmark development opportunity," added Alejandro Yemenidjian, President and CEO of Oshidori. "Through our joint bid, we aim to highlight the rich culture and diversity of the Nagasaki area, and look forward to the positive impact this project will have on the entire Kyushu region."