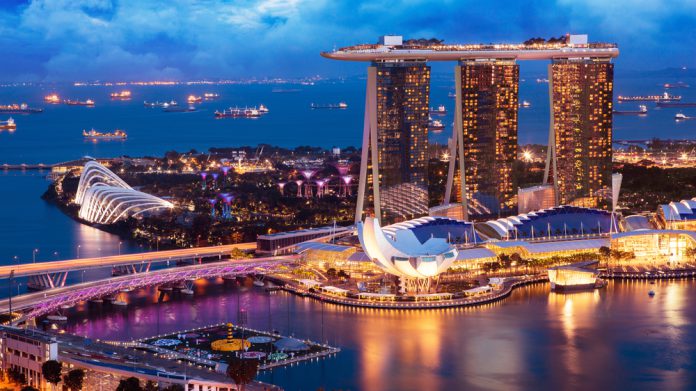 Las Vegas Sands asserts that its greatest priority remains its continued portfolio-wide recovery as the casino and resorts company's post-Sheldon Adelson era gets off to a troublesome start.
This comes after the firm confirmed its executive leadership team earlier in the week, with Robert Goldstein has been named as chairman and chief executive officer, having occupied the roles since January 7, 2021, on a temporary basis.
As a result, Patrick Dumont is to take up the positions of president and chief operating officer, with Randy Hyzak to serve as chief financial officer.  
Providing a Q4 and FY 2020 report, for the former net revenue came in at $1.15bn, a decrease of 67.3 per cent from the prior year's $3.5bn, with across the board declines felt as result of continued COVID impacted closures.
The company swung to an operating loss of $211m, compared to income of $934m in 2019, with net loss finishing up at $376m, compared to net income of $783m a year earlier. Consolidated adjusted property EBITDA was $141m, compared to $1.39bn.
Total net revenues for Sands China decreased 69.9 per cent to $672m, with net loss finishing up at $246m, compared to net income of $513m in the fourth quarter of 2019.
"Turning to our financial results, I am pleased to share that the recovery process from the Covid-19 pandemic continues to progress in both Macao and Singapore" said Goldstein.
"Our greatest priority as the recovery continues remains our deep commitment to supporting our team members and to helping those in need in each of our local communities of Macao, Singapore and Las Vegas."
For the full-year revenue plummeted from £13.7bn to $3.61bn, operating loss was $1.69bn, compared to operating income of $3.7bn in 2019, and net loss attributable to LVS was $1.69bn, compared to net income of $2.7bn. 
"Mr Adelson established the roadmap for the future of this company, and that roadmap remains unchanged," added Dumont. "I am dedicated to working with Rob and our leadership team to make our strategic objectives a reality. 
"Our path forward is clear and remains true to the principles our founder was committed to for so many years – we will continue supporting our people and the local communities in which we operate, reinvesting in our current markets, producing strong returns for our shareholders and aggressively pursuing new development opportunities."