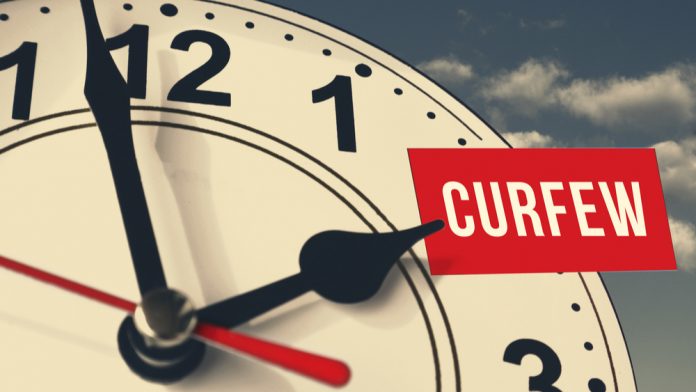 The removal of the 10pm curfew once casino venues reopen on May 17 is 'hugely welcome', according to Jonathon Swaine, managing director, retail at Rank Group.
His comments follow this week's announcement by Prime Minister Boris Johnson which unveiled England's roadmap out of lockdown. This has earmarked April 12 as the date by which betting shops in England could reopen, with adult gaming centres, bingo halls and casinos scheduled for May 17.
Swaine stated: "As everyone did, we watched with anticipation as the government rolled out the 'four steps to freedom' yesterday and we were delighted to hear that both bingo halls and casinos are expected to be able to reopen alongside other indoor leisure and hospitality businesses on 17 May; subject to the data going in the right direction at each stage. The removal of the 10pm curfew is also hugely welcome news, especially for Grosvenor Casinos.
"We look forward to welcoming customers back in May and will share updates on our safety measures, as well as news on a number of exciting campaigns, in due course. For now, a simple 'thank you' from me to the Mecca and Grosvenor teams, as well as wider partners and stakeholders – it feels very positive to have a route to focus on."
During Johnson's address, the PM noted that all stages of reopening would rely on data regarding the spread of the virus and highlighted that there would be 'at least' five weeks between each step. 
It's important to emphasise that each step is dependent on review, resulting in steps being pushed back if a delay to the process is made. 
Commenting on BBC News on the evening of the announcement, Simon Thomas, Hippodrome Casino CEO, explained how the lockdown affected the industry and steps his company has taken to ensure the welfare of its staff. 
"Our balance sheet is now in tatters with a lot of debt and we've been spending a lot of time with our staff, trying to help them with the emotional challenges of not knowing when they can go back to work or not knowing if there's work to go back to.
"All the stuff done in the name of COVID has a consequence and a cost as well, and it's business owners like us that are suffering. We want to be back open, we know our customers are desperate to come back and not just exist but start living again."
Prior to the government's announcement, which places betting shops in stage two and casino reopenings in stage three of the road to recovery for the economy, the Betting and Gaming Council called for a 'level playing field', emphasising that Britain's betting shops and casinos must be allowed to reopen at the same time as other businesses. 
Since the stages were outlined, the BGC has supported calls to delay the Grand National until the reopening of betting shops, stating that this would provide a 'timely boost' to racing and the high street.
Michael Dugher, chief executive of the BGC, added: "Delaying the Grand National until betting shops are open is definitely an idea worth exploring.
"I appreciate that this is not without its challenges, but we are willing to do all we can to help iron out any difficulties.
"Ensuring that the once-a-year punters are able to pop into their local bookies to have a flutter, supporting their local high street, on the world's most famous horse race would also help make the Grand National a truly national celebration as we begin to reopen the economy. And it would ensure that we engage as many people as possible in this great British event, showcasing the fabulous sport of racing.
"This would also provide a much-needed and timely boost for racing and the high street after such a torrid year for both."