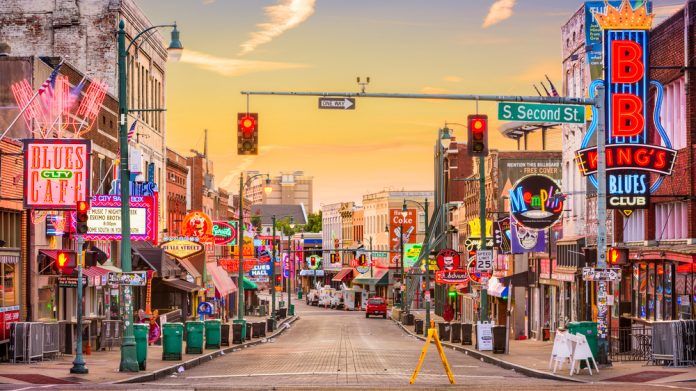 Tennessee has maintained its historic pace through its first three months of operation, after becoming just the seventh state to generate more than $200m in sports bets in a single month.
Bettors placed $211m in wagers in January, according to official data released by The Tennessee Education Lottery, which is up 16.6 per cent from $180.9m in December. 
That produced a record $21.8m in the operator revenue, an increase of 56.8 per cent from $13.9m one month earlier, which in turn generated $4.3m in state taxes.
The state's record pace sees January's results nudge lifetime gross sports betting revenue to $49m and wagers to $523m, topping Indiana's $274.2m, which was the previous record for a market's first three months. 
"Tennessee continues to be among the most surprising ascents of any US sports betting market," said Jessica Welman, analyst for PlayTenn.com. 
"The records won't last, as Michigan already proved by snapping Tennessee's record for a debut month. But the industry is off to a better start in the Volunteer State that anyone could have expected."
Analysts state that the momentum should continue, however, the region could face its first headwinds too, with Virginia becoming the first of Tennessee's neighbours to launch online sports betting in January.
Furthermore, Volunteer State bettors showed significant interest in the Super Bowl, wagering more than $15m on the NFL showpiece and producing a 'win' of nearly $3m, according to unofficial TEL preliminary data.
"The near-perfect conditions Tennessee enjoyed in its first two months were never going to last forever, but continued growth even as competition rises remains encouraging," stated Dustin Gouker, analyst for PlayTenn.com.
"It's early, but it appears that the market has plenty of room for growth, even if more nearby states regulate sports betting themselves."
The TEL does not report results from individual sportsbooks, with analysts predicting that BetMGM is locked in battle with FanDuel and DraftKings, the nation's two largest sportsbook operators, for early market supremacy.