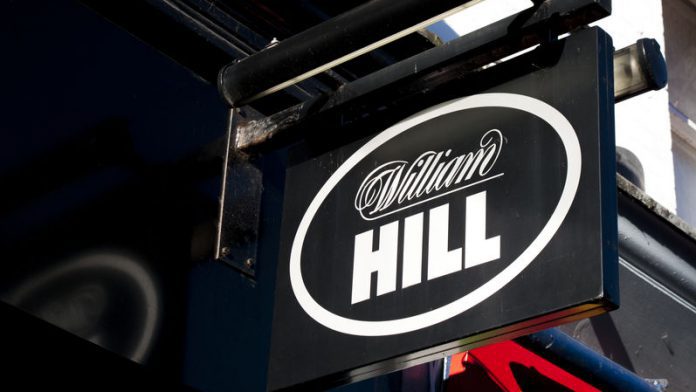 William Hill has asserted that it's "committed to responsible gaming year-round," as the sportsbook operator rolls-out a campaign, during the US' Problem Gambling Awareness Month, which aims to showcase tools available and empower customers to make informed and responsible decisions.
The National Council on Problem Gambling led campaign, now in its nineteenth year, aims to leverage the backdrop of March Madness to help raise awareness and create action for those suffering from gambling problems.
Among its efforts throughout the month, William Hill has created new training tools for all employees and has strived to greatly increased the visibility of its responsible gaming messaging at all sportsbooks and online.
Responsible gaming messages are appearing on all betting kiosks nationwide throughout March, and all betting tickets at William Hill sportsbooks include the company's 'Always Bet Responsibly. Play By the Book' logo, accompanied by a local gambling helpline. 
"March is a great time of year to bring awareness to the issue of problem gambling," said Joe Asher, CEO of William Hill US. "Our goal is to educate new and existing customers about how to identify problem gambling and the resources that are available to help them and their families. 
"Sports betting should always be about fun and entertainment, and we're taking the extra steps in our communications and our products to ensure that we always put protecting our customers first."
William Hill has also worked with the states of New Jersey and Mississippi to create and fund public service announcements bringing awareness to the issue of problem gambling and provides resources for people to get help. 
The videos, titled 'Through a Child's Eye,' aired across multiple television networks in the two states, providing a different and important perspective to the issue of problem gambling. 
"This video is through a child's eye; we felt it was important to help viewers understand how a child is affected from a parent gambling," said Neva Pryor, executive director of the Council on Compulsive Gambling of New Jersey. 
"We would like to thank William Hill for allowing the Council to produce such a compelling video. Many people said that they hugged their child immediately after watching. 
"Such a powerful message helps the Council to heighten awareness of problem gambling, as well as the effects on the family."
Angi Wilson, deputy director of the Mississippi Council on Problem and Compulsive Gambling, added: "We want to thank William Hill for helping us publicize our helpline number and in turn helping problem gamblers and their families in Mississippi. We really appreciate their support."