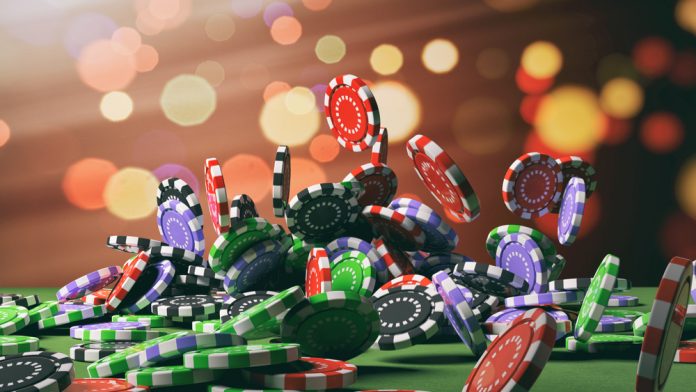 PokerMatch, the Eastern European poker room, has assumed top spot in the 'Worldwide Online Poker Sites Traffic Report' by PokerScout.
With a seven-day average of 7,800 players, the Ukrainian platform has jumped from fourth to first in just 10 days, now ranking ahead of long-term leaders PokerStars (7,200), IDNPoker (5,600) and GGPoker (5,400). The 24-hour peak for PokerMatch was 10,028 players, second only to PokerStars with 12,515.
This top-spot listing on the highly respected PokerScout rating is further proof, said PokerMatch, that "innovations give advantages" in today's highly competitive environment. It added that PokerMatch marketing has always been guided by the needs of the players.
Clear interaction with the audience and speed of reaction was also cited as key to the company's breakthrough. For a recent promotion, PokerMatch launched the unusual Miner's Jackpot cash tables, where the game is played in auto-all-in mode. 
With a minimum limit of 0.01 UAH (0.000036 USD), players can win large prizes by winning the bad beat jackpot, as well as additional gifts.
Special attention should be paid to PokerMatch's approach to choosing these gifts, such as free spins in slot titles at PokerMatch Casino. The interest in this as a crossover prize, said the company, dispels the myth that the audiences of poker and slots do not intersect.
New tables instantly became a hit and now more than 7,000 people play there simultaneously. The company also reported that total traffic on PokerMatch almost tripled as a result of the promotion. 
Reacting to reaching fourth place 10 days ago, PokerMatch International CEO Ruslan Bangert had said: "Ukraine is not a rich country and people here don't have high incomes. The Miner's Jackpot tables are a thank-you to our loyal audience who can't afford to play at expensive stakes at the moment."
On hitting the top spot, he now added: "This promotion was originally designed for a specific part of the audience of the room who are not rich but loyal, and as a result, it has allowed the company to make an unprecedented breakthrough in the rankings. We are grateful to all the players who supported our idea. Together we've made history!"
Bangert reiterated his belief that poker should not stand in one place in these difficult times. He concluded: "At PokerMatch, we're constantly trying to invent something new and attract attention. We believe that our company is an industry leader in this area."
PokerMatch has become only the fourth incumbent of the number one ranking in the last 15 years after PartyPoker (2006), PokerStars (2007-2021) and IDNPoker for just a few weeks in 2020.