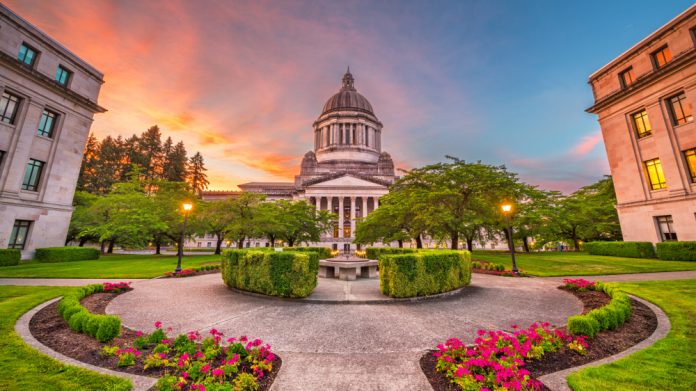 The Washington State Gambling Commission has struck a tentative agreement with the Suquamish Tribe to amend its class III gaming compact to add sports wagering.
This becomes the second such agreement in the state, following that of the Tulalip Tribes, and, if permitted, would allow the Tribe to offer sports wagering at its Suquamish Clearwater Casino Resort.
"We are pleased with the progress of the compact amendment and the partnership it represents with the Governor, Legislature, Gambling Commission and citizens of Washington," commented Leonard Forsman, chairman of the Suquamish Tribe.
"Revenue from sports wagering will help support the Suquamish Tribe's important governmental services offered to both tribal members and the non-tribal community. This compact means guests at the Suquamish Clearwater Casino Resort will enjoy additional exciting activities while ensuring that sports wagering revenues remain in Washington."
The next steps will see legislative hearings held in the Senate Labor, Commerce, and Tribal Affairs and House Commerce and Gaming Committees.
The WSGC will then view and vote on the compact amendment on June 10, 2021, which if approved, will be followed by the official signing by the tribal chair and governor. 
Once signed by both, the tribe will send the amendment to the Secretary of the United States Department of Interior for consideration and publication in the Federal Register. The compact amendment is not final, and sports wagering cannot begin, until this is achieved.
"I am grateful for the thoughtful and cooperative approach taken by the Tribe and state in reaching this tentative agreement and this compact amendment continues to recognise the Tribe's sovereignty and successful operation and regulation of gaming," said Bud Sizemore. Washington State Gambling Commission chair
"This agreement ensures sports wagering will be conducted with the highest integrity while protecting the public by keeping gambling legal and honest. Completion of these negotiations allows us to focus more on the black market in our state."