After commencing a long-awaited licensing window on April 1, the Kansspelautoriteit revealed that it has received 28 individual operator applications to join Dutch gambling's new regulated online gambling marketplace.
Due to officially commence from October 1, 2021, Rene Jansen, Ksa chairperson, stressed that "the intention of the law is to channel players from illegal providers to legally reliable providers".
With a little over a month having passed since the Remote Gambling Act came into force following the debut of its digital licensing application portal, Mario Benito, chief commercial officer at R Franco Group, Sylvain Boniver, COO at Gaming1, and Alexia Smilovic Rønde, chief regulatory officer at Relax Gaming, dissect a multitude of key issues.
CB: It very much seems to have been a case of long time coming for the Netherlands; to begin on a somewhat straightforward basis, what potential does the market possess? Particularly when looking at the wider European ecosystem?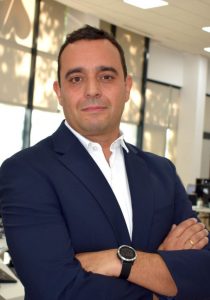 Mario Benito: Generally speaking, the same is true in the Netherlands as it is elsewhere in Europe. You have a large number of highly discerning, technologically literate players who we know from experience in the land-based industry enjoy slots, roulette and blackjack.
What the Netherlands has to its particular advantage as a new market is that its local players already spend more money on gambling activities than in many other regulated jurisdictions in Europe, which makes it no surprise that the biggest operators are lining up for entry.
Sylvain Boniver: The Netherlands has effectively held the status of the new promised land for Europe since Sweden and Germany – and is now set to be one of the last major Western European markets to go live.
The country is a rich and diverse place, and the Dutch like to play socially, therefore I expect live casino to be a real hit, as well as bingo – which, like the UK, holds a strong sway on the culture.
"Netherlands is also … set to offer one of the last major opportunities for companies to increase their regulated footprint on the continent"
I would say the typical Dutch player likes social games that can offer chat for the likes of live casino, bingo and especially classic slots – which we know well as player favourites from Dutch land-based casinos and bars.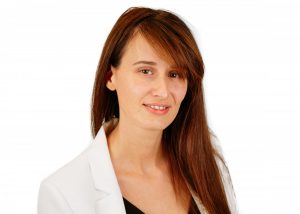 Alexia Smilovic Rønde: The regulated Dutch market has been on many people's wish list for years, so it's exciting to see it finally take shape. In terms of potential, it's one of the last European markets to truly conquer and grow within, it will be a staple jurisdiction for many operators.
While the initial introduction of licensees will be gradual, given the different lead times required for all the operators to go live, it should become a strong market in the coming years.
Despite the restrictive conditions to access the licence application process, which will mean an uneven start for regulated operations, the Dutch authorities seem to be encouraging as many operators as possible.
Although they significantly lowered their initial number of estimated applicants, they still expect a healthy channelisation and that would be a fair assessment. Eventually, there's going to be a substantial number of stakeholders that are all drawn by the apparent openness of the framework on product and marketing initiatives. This should make for a varied and diverse market.   
As the Netherlands is also one of the last major markets to introduce online regulations in Europe, and again a functional regulation, it is set to offer one of the last major opportunities for companies to increase their regulated footprint on the continent.
Given the increasing regulatory focus and tightening of conditions in many other markets, the availability of a brand-new one is going to drive fresh impetus for many.
CB: The industry is placed under an ever-increasing microscope in certain jurisdictions, how can the Netherlands ensure that such challenges endured elsewhere do not befall the country in the not too distant future?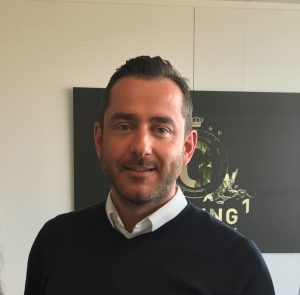 SB: Clear, precise frameworks are key. What is different about the Netherlands is what we're seeing in terms of the transition from offshore to online. This will set a different condition for the market to go live. Players know what to expect and the market is, to a certain extent, relatively seasoned.
Stake limits across Europe are indeed inevitable, but it's likely we'll have a market that will settle relatively fast given the relative acclimatisation in place. As long as operators and affiliates are given a transparent set of guidelines, then I'm sure we can hope for a quick maturity.
ASR: The level of regulatory scrutiny in Europe has many roots and reasons for continuously increasing, some of the issues come from the industry itself, but it is unfortunately largely driven by local governments and the perception of online gambling in their society. 
"Clarity is vital, first and foremost"
Although Europe functions as a single unit on multiple levels, the disparity of gambling regulations have proven that it is still very much of a cultural approach issue. Some countries see online gambling as something to attack and reduce at any cost to offer effective protection to people in need of it, while other countries understand that providing a pragmatic framework around it is needed to really be successful. That, in my opinion, sets the foundation for the regulatory evolution in the coming years. 
The Netherlands benefits from a large set of examples across Europe and has had many years to shape its regulation. I think the lengthy resulting framework is reflective of the country's inner debate on the question but, in the end, they have adopted the pragmatic regulation that will channelise the operators in and create a healthy market with safe and controlled conditions for the players. 
It will be up to the operators and suppliers active in the jurisdiction to help maintain the favourable conditions by adhering to all aspects of the local regulation.
MB: Clarity is vital, first and foremost, as a rulebook that is clear presents a level playing field. Ultimately, that is for for the benefit of all stakeholders.
Looking at the issue of regulation from a wider viewpoint, it is clear that the direction of travel generally within gaming and particularly casino is towards extended, low-stakes entertainment. Therefore, focusing on developing a market that provides this experience should stand it in good stead for the future.