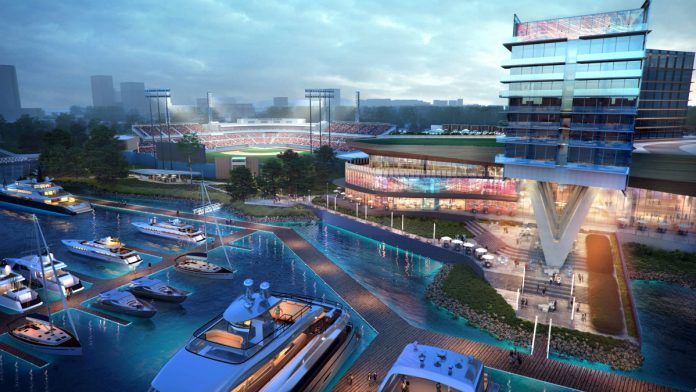 HeadWaters Resort & Casino has partnered with the Norfolk Tides, in a deal which will see the property become the 'Exclusive Casino Partner' of the Minor League Baseball team.
Although the resort and casino will not open until 2023, the long-term partnership will commence with the 2021 season in a bid to reinforce the tribe's commitment to its neighbours and the larger Norfolk community.
"We are excited about what the HeadWaters Resort & Casino's partnership will do for the Tides and the entire community of Hampton Roads," said Ken Young, owner of the Norfolk Tides. 
"Long-term commitments such as this one – and of this scale – provide long-term stability for the Tides organisation and help ensure the future success of the organisation."
The partnership includes HeadWaters Resort & Casino having exclusive advertising rights with the Tides for casino gaming both in and out of the stadium. 
The Pamunkey Indian Tribal Gaming Authority owned and operator facility will also have the largest signage on the centerfield wall, and will be featured on various pieces of merchandise available at the ballpark. The entity will also sponsor giveaways, between-inning contests, fireworks and other special events throughout the baseball season.
Furthermore, HeadWaters Resort & Casino will take over the suite recently vacated by Norfolk Southern, a company long-known for its support of Norfolk. The casino has also agreed to purchase a large block of season tickets.
"We may be a year or more away from opening our doors, but we didn't want to wait to make a big splash in Norfolk," said Robert Gray, chief of the Pamunkey Indian Tribe. "Supporting the community includes supporting our neighbours, and that starts now."
The Tribe, which won approval for HeadWaters Resort & Casino after a majority of residents voted in favour of the project in November 2020, says that the name represents the beginning of a new chapter in the life of the Pamunkey Tribe and Norfolk. It is also a nod to the importance that rivers have played in the Tribe's and the city's history.
Once the Virginia Lottery approves the Tribe's casino operator license application, construction on the facility will commence immediately. The initial phase of the project is expected to be completed in 2023.