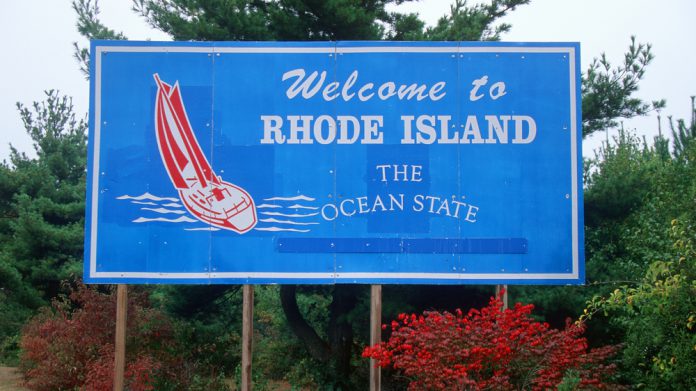 Rhode Island has passed legislation to extend an initial agreement inked earlier this year alongside Bally's and International Game Technology, which aims to preserve and enhance the region's gaming revenue, the third largest source of income for the state
Known as the Marc A Crisafulli Economic Development Act, the passage establishes a 20-year joint venture between Bally's and IGT that will create a licensed video lottery terminal provider to supply all gaming machines to the Rhode Island division of lotteries for Bally's Twin River Casino Hotel and Tiverton Casino Hotel. 
Under that joint venture, beginning July 1, 2021, Bally's will be responsible for owning and leasing 23 per cent of gaming floor machines to the division in exchange for seven per cent of net terminal income.
Furthermore, commencing on January 1, 2023, Bally's ownership stake will increase to 40 per cent, subject to further increases based on machine efficiency.
"This agreement has been dramatically improved since first being introduced in 2019," said Dan McKee, Rhode Island governor. "This deal secures additional economic development benefits for Rhode Island, better wages for Rhode Island workers, and enhances our gaming competitiveness. 
"We thank our local partners for coming together to finalise this agreement. This is not only an important source of revenue for our state but employs thousands of Rhode Islanders and provides a great reason to visit Rhode Island. I thank the speaker and senate president for their leadership in enhancing this proposal."
The legislation also includes a $250m economic development investment plan, which sees Bally's commit to make numerous investments in its Rhode Island-based properties in a bid to provide a number of long-term economic developments.
This includes accelerated job creation; expansion of the Twin River casino; and maintaining its corporate headquarters in Providence until 2043 and increasing its commercial footprint to 20,000 sq/ft.
George Papanier, president and CEO of Bally's, said, "On behalf of Bally's Corporation, I would like to thank governor McKee and the Rhode Island General Assembly for their continued support and commitment to the state's gaming industry. 
"Rhode Island is where our roots are, and we could not be more excited to work alongside IGT and participate in a long-term endeavour that will increase industry competition, preserve and generate revenue, maintain and create new jobs, and provide exciting offerings for our valued customers. 
"We strongly believe that this economic investment plan will benefit Rhode Island's gaming industry and its competitive posture in a meaningful way. Gaming revenue is critical to the state, and through the proposed improvements, we intend to not only preserve, but increase, that revenue, which will generate positive returns for Rhode Island, its citizens and Bally's stakeholders."
The Rhode Island division of lotteries will continue to maintain oversight and regulation of all gaming. All aspects of the lottery and gaming programs will continue to be state-operated.