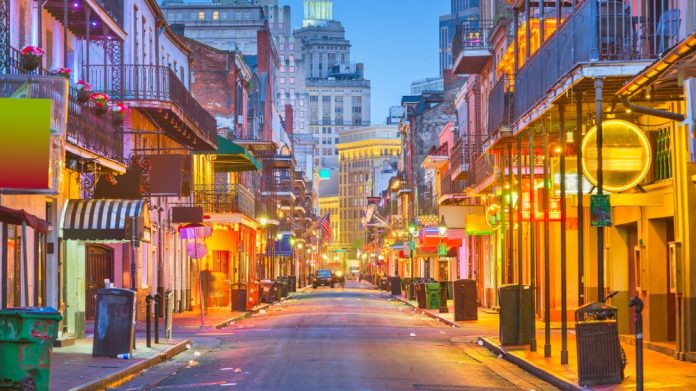 A unique sports betting bill structure, balanced tax rate, and natural advantages could transform Louisiana into a market that attracts over $2.5bn in annual wagering and more than $200m in operator revenue, say analysts.
With Governor John Bel Edwards expecting to legalise retail and mobile sports betting across the state, Louisiana stands poised to join 12 states and Washington DC in having an active industry in some form. 
Furthermore, the region would also align with nine others that have approved sports betting in some form, and are preparing for launch later this year or next.
The jurisdiction should generate $2.5bn in retail and online sports wagering by the market's third year, according to PlayLouisiana, which would produce $200m in operator revenue.
With a 15 per cent levy on online bets and 10 per cent rate on retail betting, the activities could yield as much as $30m in taxes annually.
Furthermore, the appeal of New Orleans as a sports tourism market, activity from neighbouring states travelling across the border, and unique structure which would allow thousands of sports wagering kiosks across most of the state, could also stand Louisiana in good stead.
"Louisiana should be able to outperform its relatively small population," said Eric Ramsey, analyst for the PlayUSA. "In fact, as a market Louisiana shares many of the same attributes that have made New Jersey and Nevada sports betting meccas. 
"The state has long been home to a thriving casino industry, New Orleans itself can draw tourists from all over the country, and Louisiana is not bordered by another state that offers both retail and online sports betting."
The local sports scene is also robust, with an NFL and NBA franchise, five major college football programs, and 12 NCAA Division I men's basketball programs calling Louisiana home.
"New Orleans is one of the most popular tourism destinations in the US, and the regular flow of tourists from neighbouring large cities like Houston, and even a legal betting state such as retail-only Mississippi, should be a boon initially," Ramsey added. 
"Also, the state is home to passionate local fanbases, which is a help for any market. The bottom line is that most markets in the U.S. are without Louisiana's collection of positive attributes."